Britain First have been told to "stop exploiting the dead" after posting a photograph of Paris terror attack victim Nick Alexander online which people have demanded they take down as he would have "never supported you".
The far-right party was also accused of perpetuating "the same hatred as those responsible for this tragedy".
Alexander was one of 89 people killed when Islamic State fanatics opened fire at the Bataclan Theatre on November 13, as part of a coordinated shooting and bombing spree across Paris which claimed 129 lives, and injured 350.
The merchandise manager for Eagles of Death Metal is the only known British victim of the attacks, so far, and was said to have "died a hero".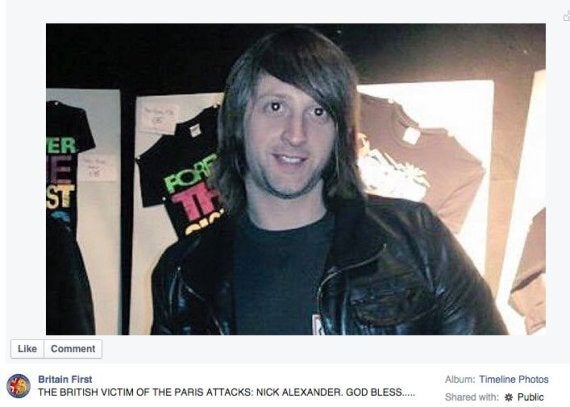 Britain First have been accused of "exploiting" the death of Nick Alexander by posting his picture on their Facebook page
In the aftermath of the 35-year-old's death his family refused to let their grief be used as political ammunition, saying: "Nick was the epitome of tolerance and we need to keep focus. He would approach everybody - there was no bigotry in that boy."
Over six hundred people commented on the post. Most condemned Britain First for using it.
"He would never have stood for what you stand for, Nick was a peace loving gentle positive guy you sicken me using someone I knew for many years through working gigs. You perpetuate the same hatred as those responsible for this tragedy."
"Could you stop exploiting the dead, you have no shame and should take this picture down immediately."
"No shame exploiting the dead for your own vicious purposes yet again. You should be ashamed of yourselves."
Disgraceful, you are using this guys picture for your poisoned agenda."
"I can't help but feel you are exploiting the dead for your own gain here. This post should be taken down immediately. Reported."
Alexander, from Weeley near Colchester in Essex, went to Liverpool University, where he read English and then did a master's in science fiction.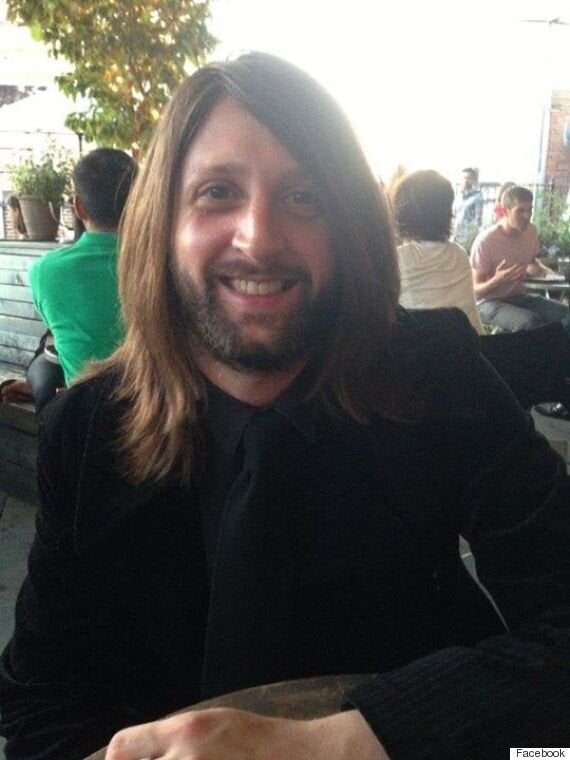 Alexander was said to have "died a hero"
His sister Zoe told MailOnline that her brother was her "best friend", and that he was a "very, very special part of our lives".
Zoe said Alexander's death had left a "huge void" in her life, and that of her parents, Barry and Sheelagh.
"We will miss him for ever," she told the website.
The family knew Alexander was at the Bataclan, as his mother had spoken to him the night before, but it wasn't until 24 hours after the shooting spree that they learned he had passed away.
Zoe told the Mail: "We are a tight family and we love to spend time with each other. Nick was a very, very special part of our lives.
"We are doing OK and are holding together. We are taking huge comfort from all of the messages we have had."