David Cameron and senior ministers within the government will be getting their very own state-of-the-art version of 'Air Force One' at the cost of £10m.
Announced just before a round of public spending cuts, the Voyager A330 aircraft will be taken from the Royal Air Force's existing air-to-air refuelling fleet and repurposed for government use.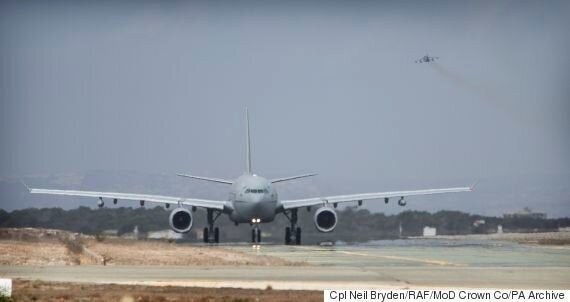 According to Reuters, 'repurposed' means it'll be repainted, stripped of its tanker duties and have an all-new interior with secure satellite communications systems and an increase in the number of business class seats on board.
The Royal Air Force Voyager fleet already serves a dual-purpose as every aircraft has the capability to be both a air-to-air tanker as well as a troop transport.
While passengers won't be getting the same kind of treatment that they'd get on the US President's private plane Air Force One a government spokesperson told Reuters that the plane would feature a similar level of comfort to Business Class flights on Aer Lingus.
So while it'll come with some no doubt state of the art technology, don't expect the palatial interior that has turned Air Force One into Barack Obama's very own White House mk 2.
Cameron probably won't be asking the US President to play a game of Top Trumps anytime soon though, the White House confirmed earlier this year that it would be replacing the two Boeing 747's that have been acting as 'Air Force One' for the last 25 years.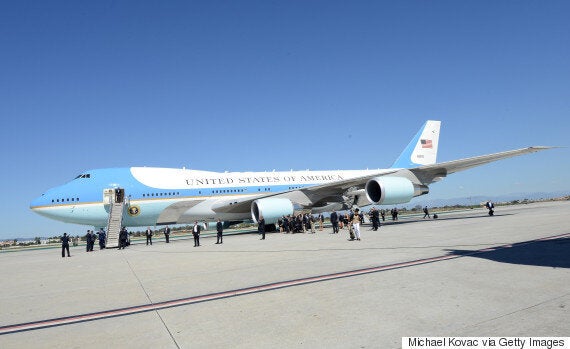 The ageing aircraft are being completely replaced with two newer Boeing 747-8 and a complete upgrade in terms of electrics, surveillance and defensive measures.
While there's no word on how much the replacement program will cost, the presidential fleet isn't cheap to operate with the current planes costing around $181,757 per hour to keep in service.
Despite calling out the deep irony of purchasing a private plane while announcing spending cuts, the same spokesperson has pointed out that by having their own plane the government should be able to save nearly £775,000 every single year on chartered flights.
Nicknamed 'Blair Force Ones', these two aircraft would serve different purposes with one being a large 70-seat jet for long-haul flights and the other a smaller 15-seater jet for ministerial visits.
After then Prime Minister Tony Blair stepped down, Gordon Brown scrapped the plans after it was revealed that the actual total cost was estimated at an eye-watering £100m.
The public skepticism against the new purchase has been seconded by Labour politician Chris Bryant who nicknamed the plan "Call Me Dave Airways" according to Politics Home.
Bryant then went on to call out comments made back in 2006 by current Leader of the House of Commons Chris Grayling.
"When he was Shadow Transport Secretary, the Leader of the House told the BBC of the idea that a special jet should be set aside for the Prime Minister, then Mr Blair, he said that this was the wrong moment to be splashing out taxpayer money to be funding the Government to travel in style."
"Now, what on Earth has changed? Is it just that the Honourable Member has changed his job and now he's got a ministerial car he's got used to it and he wants everybody else to travel in style? Or is it that suddenly there's lots more cash to be splashed around in Government?"
Furthering this point was the SNP's Pete Wishart who called it, "Dave Force One, brought to you in association with Bullingdon Airways and Eton Jet."
Grayling has since defended the decision calling out Labour's original plan to spend £100m on two planes saying,
"They were going to spend £100m on two brand new aircraft – what would have been even then a travesty, a complete waste of public money. We are spending a small fraction of that upgrading an existing aircraft to save money for the taxpayer. That is the difference between our two parties: they spend, spend, spend; we deliver value for the taxpayer."
Popular in the Community