France is at risk of chemical or bacterial warfare in its fight against the Islamic State, its Prime Minister Manuel Valls has warned.
Valls was speaking to lawmakers who were debating extending France's state of emergency by three months. The alert has been in place since the attacks on Paris by IS, also known as Isis or Isil, which left 129 dead, and injured 350. The state of emergency has now been extended.
Valls said: "We must not rule anything out. I say it with all the precautions needed. But we know and bear in mind that there is also a risk of chemical or bacteriological weapons."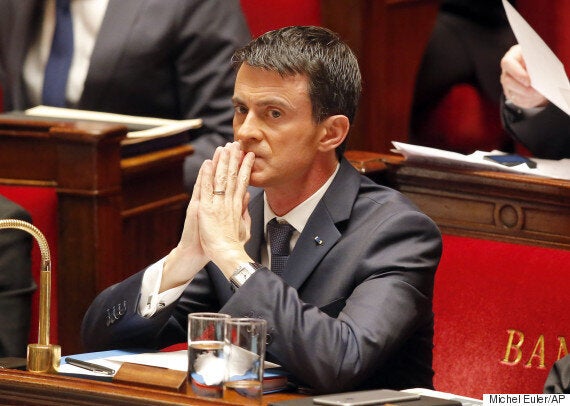 French Prime Minister Manuel Valls has warned France is at risk of a chemical or bacterial attack
Meanwhile, Belgian police were raiding six properties on Thursday in and around Brussels, linked to suspected Paris attackers Bilal Hadfi and Salah Abdeslam.
It is still unclear whether the suspected mastermind of the attacks, Abdelhamid Abaaoud, was killed in Wednesday's raids in Paris which resulted in two deaths.
Most of the Belgian raids are targeting properties in Jette and Molenbeek connected to Hadfi, a Frenchman living in Belgium who was one of the seven attackers killed in Paris, Belgian broadcaster RTBF reported.
A further raid, at an address in the Brussels district of Laeken, is linked to Abdeslam - a suspected attacker who is believed to be on the run - Belgian authorities told the BBC.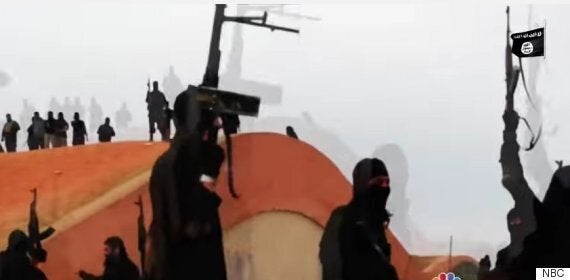 A still from a newly released Islamic State video where they threaten to attack New York City
The raids were said to have been planned for some time, and were not part of the manhunt, Belgian media have been told.
The raids come after IS on Wednesday said it had executed two hostages - Ole Johan Grimsgaard-Ofstad, 48, from Oslo, and Fan Jinghui, a 50-year-old freelance consultant from Beijing.
The terrorist group released propaganda images purporting to show the two men in the latest issue of its official English-language magazine Dabiq, according to the Wall Street Journal.
The Chinese and Norwegian governments are yet to officially confirm the deaths, but the Norwegian Prime Minister Erna Solberg was quoted as saying "we have no reason to doubt it".
The terrorist group has also released a video threatening a bomb attack on New York City, just days after they vowed to attack Washington. Police have been quick to downplay the threat.
The video shows yellow taxis and crowds in Times Square and Herald Square in Manhattan, before cutting to a man wrapping a bomb around his waist. He then walks into the crowds and pulls the trigger.
New York City Mayor Mill de Blasio reassured New Yorkers there was no "specific and credible threat" and told them to "go about their business" as normal, while remaining vigilant.
He was backed by the city's Police Commissioner William Bratton, who labelled the video "hastily produced", according to Reuters.
SITE Intelligence Group, a Bethesda, Maryland, organisation that tracks militant groups, said the footage of New York appeared to be taken from an IS clip from April. The group said the new video "does not warrant any kind of panic".