The wait is finally over. Adele's '25' is released on Friday 20 November and we're among the first people on the planet lucky enough to hear the album in its entirety ahead of release.
So what does it sound like? Well, fans of her first two albums '19' and '21' won't be disappointed, but there is plenty here to win over new fans too (if there's anyone left on the planet who doesn't actually own an Adele album yet).
Unsurprisingly, '25' is a highly polished set of songs, mixing big, bold production with stripped back moments. Yes, some of it is a tad predictable, but at the centre of it all is THAT voice, which has never sounded better.
Here's our track-by-track review...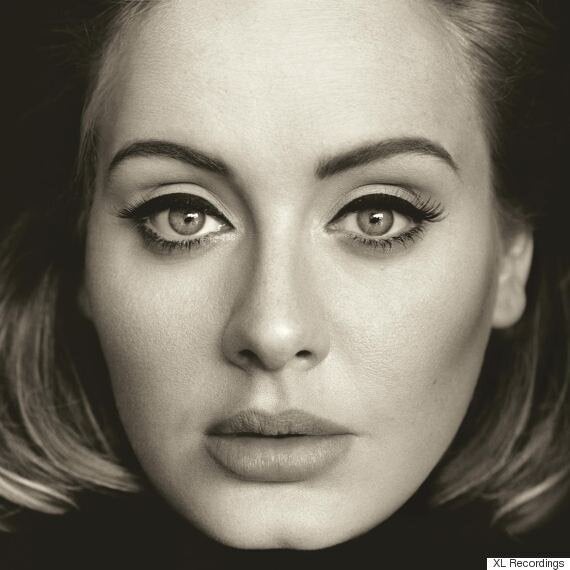 We think you might know this one already, seeing as it's become the fastest selling single since Elton John's Princess Diana tribute 'Candle In The Wind' in 1997. A musical 'moment'.
2. Send My Love (To Your New Lover) 5/5
Has Adele ever sounded so sassy and fun? Well, not on record anyway. But then that's what happens when you team up with super-producer Max Martin. He's helped carve out something completely irresistible and totally unexpected, whilst sounding nothing like the stuff he's written and produced for Taylor or Britney (or *NSync, thankfully). Pop perfection.
Co-written with 'Rolling In The Deep' producer Paul Epworth, the atmospheric percussion and drums lend this an almost hymn-like quality, which suit the lyrics about intimacy and (whisper it) sex. Oooh and indeed errrr.
4. When We Were Young 5/5
This piano-led track is the nearest to anything on '21', so it's no surprise that Ryan Tedder ('Rumour Has It' and 'Turning Tables') was involved in its creation and was the first song written for the album way back in 2013. Well, all good things…
6. Water Under The Bridge 5/5
Another co-write with Greg Kurstin who penned 'Hello' with Adele. It's mid-tempo, but has the same huge, expansive sound of the lead single thanks to the highly polished production. Hand claps, drum crashes, gospel choir… yes, it's BIG.
Adele takes us to church on this gospel-tinged song about growing up in Tottenham, North London. "When I grew up as a child I grew up on the River Lea/ Now there's some of that water in me." If this doesn't move something inside of you then we recommend a visit to the docs.
More pianos but laid down with some lush orchestral accompaniments this time. Another one that sounds like it could have been on '21'.
Adele does flamenco anyone? No wait! Come back! Honestly, it really does work! Another Greg Kurstin co-write, which will have you thinking of balmy Spanish nights, holiday romances but hopefully not all-day English breakfasts in Benidorm. And there's definitely a touch of Doris Day's 'Perhaps, Perhaps, Perhaps' about it too, which is obviously a very good thing.
The album's campest moment (and there are quite a few) comes courtesy of a co-write with Mr. Bruno Mars. If Adele was ever going to write a musical then this would be the BIG moment in the finalé. And yes, there's a key change. "I've never sung so hard in me whole life," Adele said of this song, and you'll know what she means when you hear it. Fabulous.
11. Sweetest Devotion 4/5
Adele might not have been born until 1988 but she's an old soul at heart, and that's never been more apparent than on this track that sounds like it's been salvaged from Fleetwood Mac's lost musical vaults. The perfect album closer that, like a delicious meal, leaves you satisfied, but wanting just a little bit more...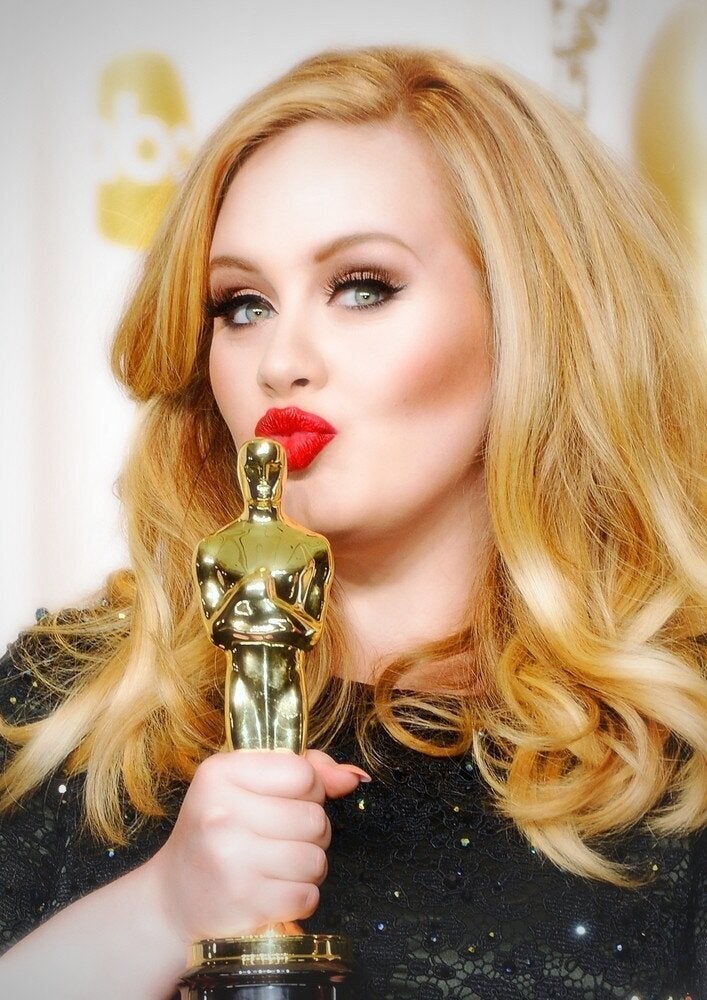 Adele's 30 Greatest Achievements... So Far