Adele has spoken out about the guilt she feels every time she has to leave her son.
The 27-year-old singer said balancing her career alongside being a mother to three-year-old Angelo can be incredibly hard.
"The guilt, I don't think any of us really get over it," Adele said on Sirius XM radio in New York.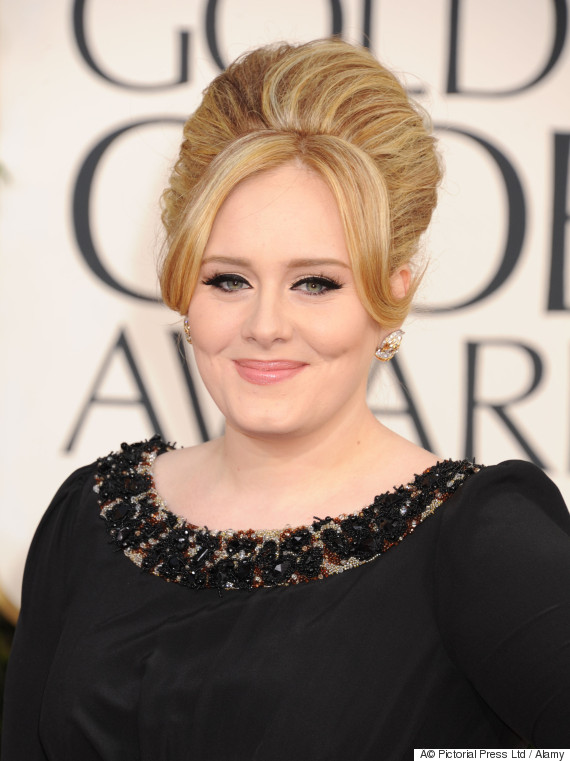 Adele said leaving her son to record is one of the "hardest things ever"
She continued: "It makes me emotional when I talk about it actually.
"Leaving him when he would rather be with me is hard. But he comes everywhere with me [when he can]."
The singer, whose latest album 25 is out next week, said she has a "constant struggle" in her mind about whether she's spending enough time with her son and whether she's doing enough work.
"Obviously my work is incredible; it sounds silly calling it work but it is when you have a kid because you have take time away from them," she added.
"So I do find it hard, but I am in a lucky, blessed, privileged situation with how I manage to balance mine most of the time so I feel lucky."
The mum-of-one also said she finds it difficult when she can't wait to see her son, but he just "doesn't want to play" with her or kicks off.
She said: "It is like the hardest thing ever. They make you cry and that is why they do it. They are so clever."
SEE ALSO:

Adele Opens Up About Parenting In Brutally Honest Interview: 'It's F****ing Hard... But Phenomenal'
Adele broke her silence on how she is finding parenthood in October 2015.
"It's fucking hard, I had no idea. It is hard but it's phenomenal," she told i-D.
"It used to be that my own world revolved around me, but now it has to revolve around him."