Glenn Greenwald gave a scathing interview to 'Democracy Now' on Thursday, blaming the media for "trying to stoke" the flames of war following last week's attacks in Paris.
Speaking about a CNN segment from last weekend in which a Muslim human rights activist in Paris was asked to apologise for the Isis attacks, the former Guardian journalist said, "to accuse him of bearing responsibility for the terrorists attacks because he's Muslim and the people who did it are Muslim is reprehensible."
"Imagine if they did a story on the Israeli who went to the gay and lesbian Pride parade in Jerusalem.. . and stabbed six people, then every time they had a Jewish guest on they said 'why didn't you Jews who obviously knew about it do anything to stop it, or why aren't you as Jews condemning it, you bear responsibility', they would be fired before the interview was over."
Greenwald was even more scornful of the media's general coverage of the Paris attacks, accusing journalists of being "hungry for war." He also compared the aftermath of the massacre in France to that of 9/11 in which the Bush administration pushed for conflict "cheered on by the media."
"And it's happening again," he told 'Democracy Now.' "The media is trying to stoke that id part of our brain… and so is the government, to just focus on vengeance and focus on the desire to obliterate, even when it's not in our interest to do so."
And why is the media pouring kerosene on the fire? "The American media benefits immensely from war," Greenwald noted. "A huge number of people watch CNN and MSNBC when there are wars. They [journalists] get to go to war zones and dress up as soldiers, you know, with camouflage flaks, and they embed with the American military."
"It's exciting for them," he continued. "They win awards as part of their career. They feel nationalistic. They feel like they have purpose. Telling people that they're part of a civilization war and fighting for freedom and democracy, that makes people feel really good, especially journalists. And so, journalists are hungry for war."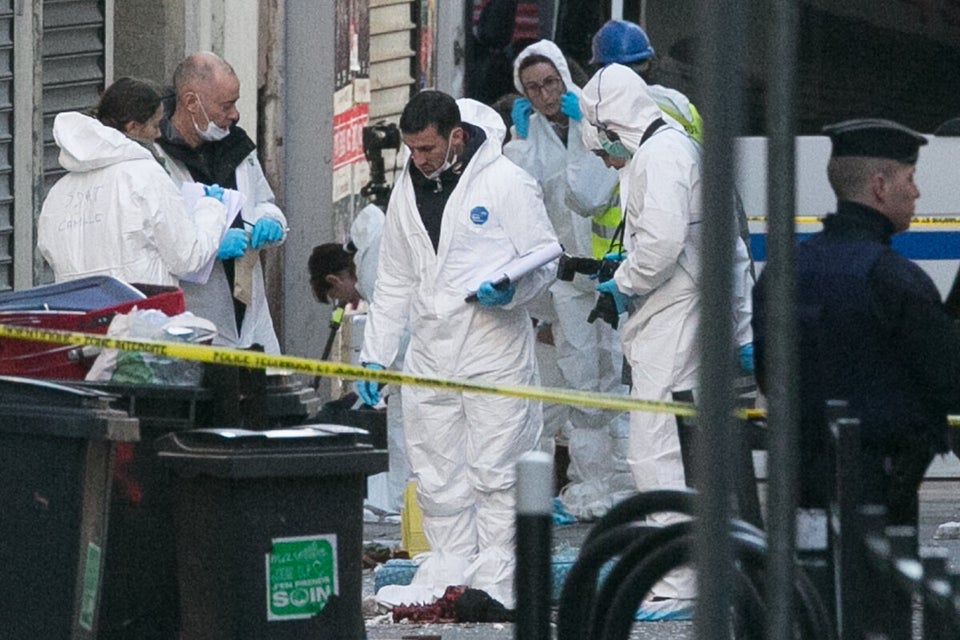 Saint Denis Raids