Just when you think you can't possibly fall in love with Adele any more, she goes and pulls a stunt like this.
The 'Hello' singer has donned a disguise to audition as an Adele impersonator as part of a prank for her TV special, 'Adele At The BBC', which aired on Friday (20 November) night on BBC One.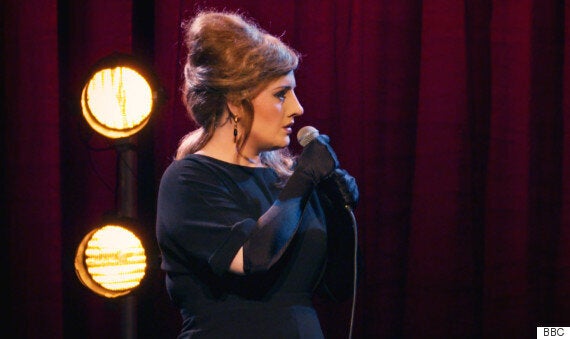 Adele disguised as an Adele impersonator
Wearing a prosthetic nose and chin, Adele pretended to be a softly-spoken nanny called Jenny, who was auditioning for a role in a fictitious show at the New Wimbledon Theatre.
The prank saw her joined by other hopefuls at the try outs, convincing them of her nerves as they all chatted backstage.
She explained that she had been working as an Adele impersonator for four years, but work had "been a bit slow recently" as there hadn't been "much demand".
The other auditionees remained completely unaware of Jenny's real identity until she took to the stage to perform.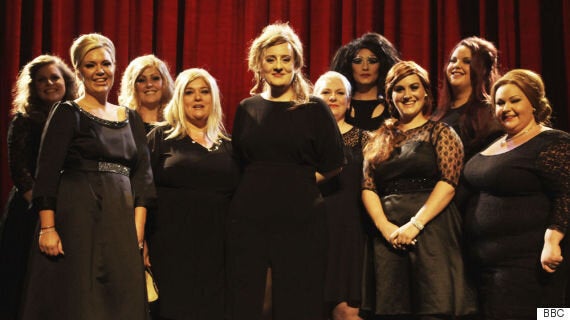 'Jenny' with the rest of the Adele impersonators
With her undeniable voice, one-by-one the hopefuls all began to realise that it was the real Adele singing before them.
The prank proved to be surprisingly emotional, as 'Jenny' then revealed herself to them.
The 60-minute special, hosted by Graham Norton, also saw her showcase a number of tracks from her new album '25', as well as singing some old favourites.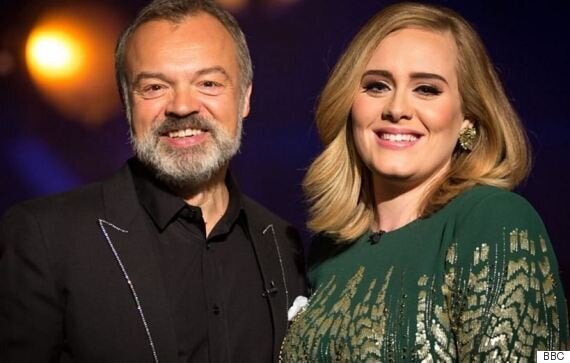 Adele also spoke to Graham Norton
Her decision means that eager fans who want to hear '25' will be forced into buying a physical copy or paying to download it.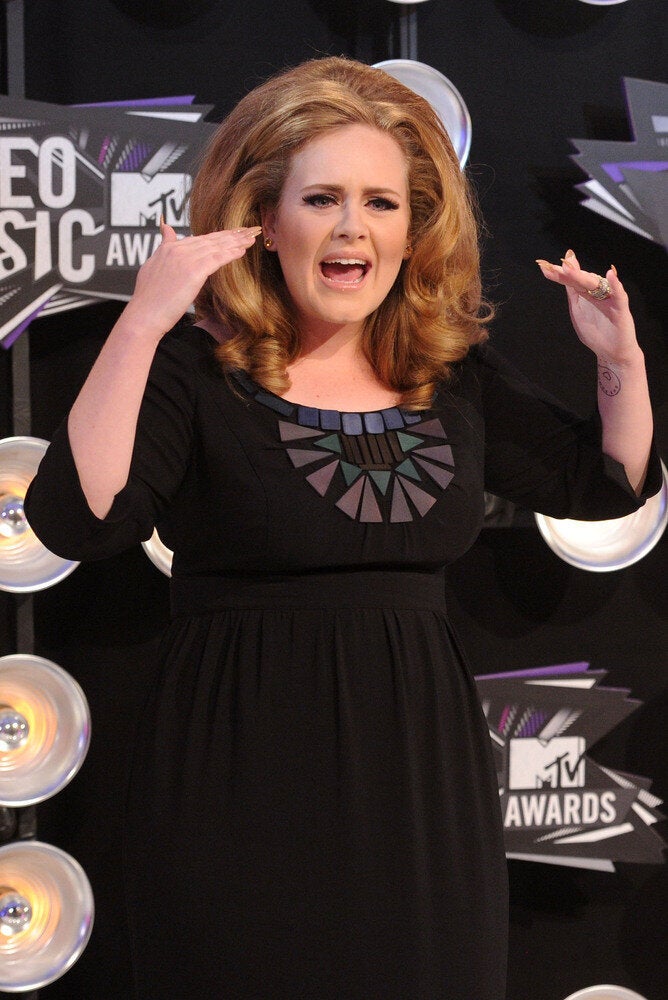 Adele's Most Goofy Yet Gorgeous Photos