"In the last couple of weeks, we've been talking, sharing ideas and writing down some things," the charismatic frontman tells HuffPostUK.
This will come as a relief to fans of the band, of whom Brandon said earlier this year their last offering 'Battle Born' "wasn't good enough". He complained around the same time that the band's guitarist Dave Keuning was "lazy" and drummer Ronnie Vannucci Jr commented, "I don't fear the end of The Killers – if it's over, it's over."
Brandon Flowers could be forgiven for continuing to go it alone, as his album 'The Desired Effect' brings him his sixth UK number one album – his second solo chart topper - at the tender age of 34.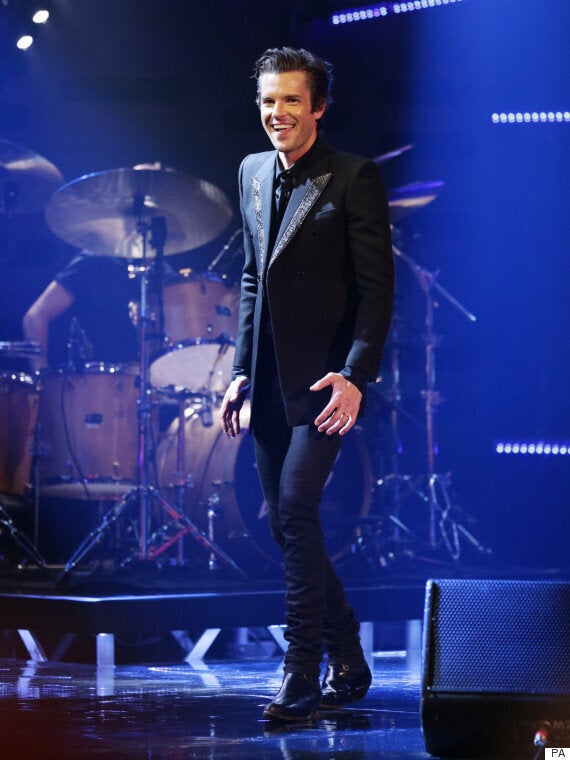 Brandon Flowers has revealed the Killers are working together again
However, with the ability to produce timeless pop at will, ever since the days of 'Mr Brightside' and 'Somebody Told Me', through 'Human' to the recent 'Still Want You', does it get easier or harder to find that difference-making riff?
"It imbues a certain level of confidence," he admits. "But it could be really easy to find cruise control, as I find it easier now to put a song together. I know I have the tools, but inspiration is something else. The good thing is, I'm aware. And music can be tough, cyclical, with elements that we musicians have no control over."
Indeed, it does seem as though The Killers are the last of a kind, self-created pop rockers who can fill stadia across the globe.
"We got our foot in the door, right at the last moment," he agrees, of that magic summer in 2004, when the tunes from their debut album 'Hot Fuss' were everywhere. "We just didn't know it would close after us."
No wonder, then, that Brandon wants to evolve, like the artists he admires… "David Bowie, the Beatles, U2. None of them were satisfied with their sounds."
Who else did he listen to growing up? They roll off his tongue. "New Order, Pet Shop Boys – LOVED the Pet Shop Boys – The Smiths, Depeche Mode. Not like the great American bands, the Eagles, the Cars, the Doors. They kind of found their sound and stayed with it."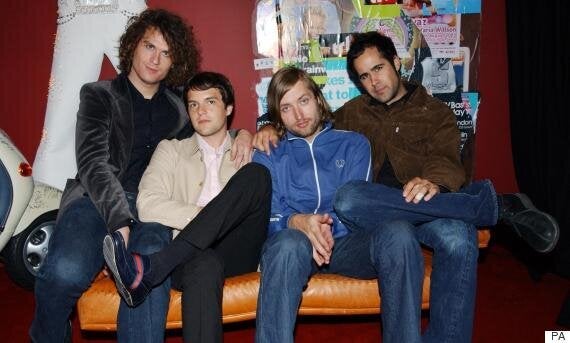 The Killers have been one of the world's most successful bands since forming in 2001
All British (sorry, U2, let's make that all this side of the Atlantic)… why so? "I didn't set out to like only British bands," he explains. "They were just what my brother introduced me to. From our tiny rural town in Utah, they sounded so exotic, I was able to romanticise about them wildly."
Since his first debut album, Brandon has been balancing powerhouse duties for the Killers with his own solo career. What's the best bit about working alone? "It's a lot easier to make decisions," he says quickly. "Anything and everything, deciding on the track listing, working out what merchandise we should sell. Everything."
What's the downside? Silence. Eventually…
"Well, being in a band is a democracy, so you have to work things out, between all those lives…"
Brandon Flowers is famously clean-living, and not just by rock god standards, and not just for anyone living in Las Vegas. He laughs when asked how he has resisted the ridiculous number of temptations that must have crossed his path. "Well, we all know what happens and where those roads lead…" he explains. "It's just how we are. Some of us have to be boring."
Las Vegas is the home of his biggest pinch-me moment so far, however, a memory that came back to him only recently as he drove past the city's Thomas and Mack Center. It was there in 2001 that Brandon queued up to buy tickets for U2's Elevation Tour.
"And then, two years later, I was singing on that same stage with them," he remembers, still sounding awed. "I was pretty euphoric, but the moment wasn't lost on me. Won't ever be."
Brandon Flowers' album 'The Desired Effect' is available now.
Popular in the Community