You've got to hand it to Salma Hayek, when she commits to an outfit, she really commits.
It doesn't matter if it's freezing cold outside in London, if Salma has decided to wear a sleeveless, low-cut white dress, then she is going to wear her sleeveless, low-cut white dress and she is going to own it.
That's exactly what she did on Sunday night, when she was photographed attending the Evening Standard Theatre Awards.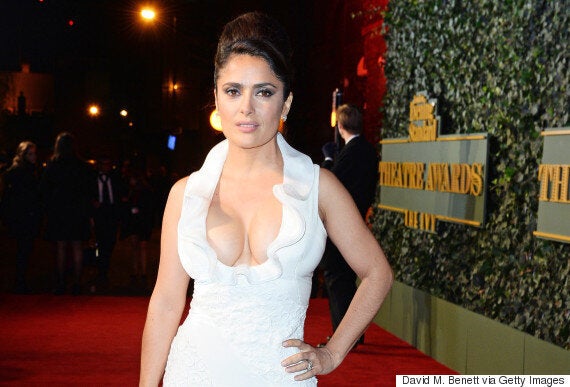 Salma Hayek had all eyes on her in this outfit
Salma stole the show on the red carpet, posing for photographers on her way into the event, sporting this eye-catching white dress, with a plunging neckline and a ruffled collar.
Along with the floor-length gown, she was photographed holding a metallic clutch bag, while sporting an updo hairstyle, while making her way into the event.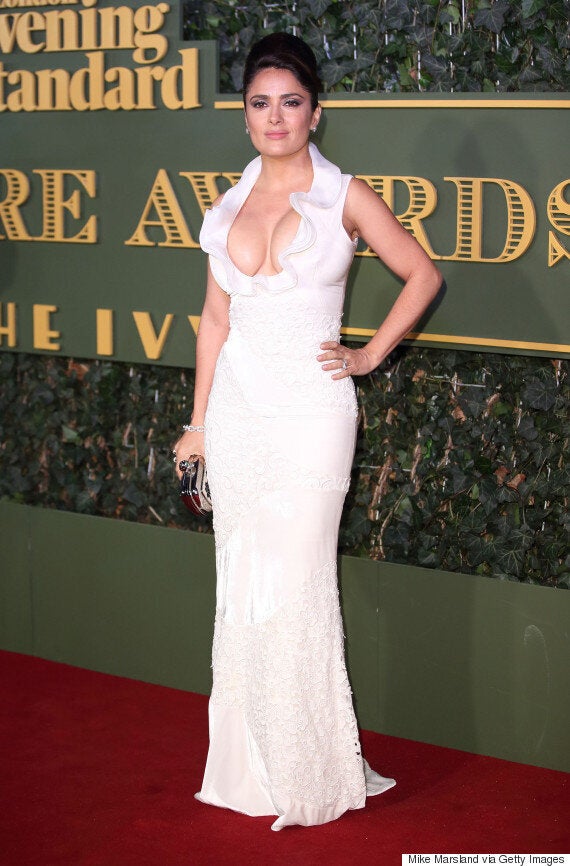 Salma's dress also boasted lace detail and a ruffled collar
We're kind of freezing just looking at her, to be honest, but you have to hand it to her for committing to the look, if nothing else.
But while Salma's jaw-dropping dress might have been the centre of attention, she wasn't the only one turning heads on the night.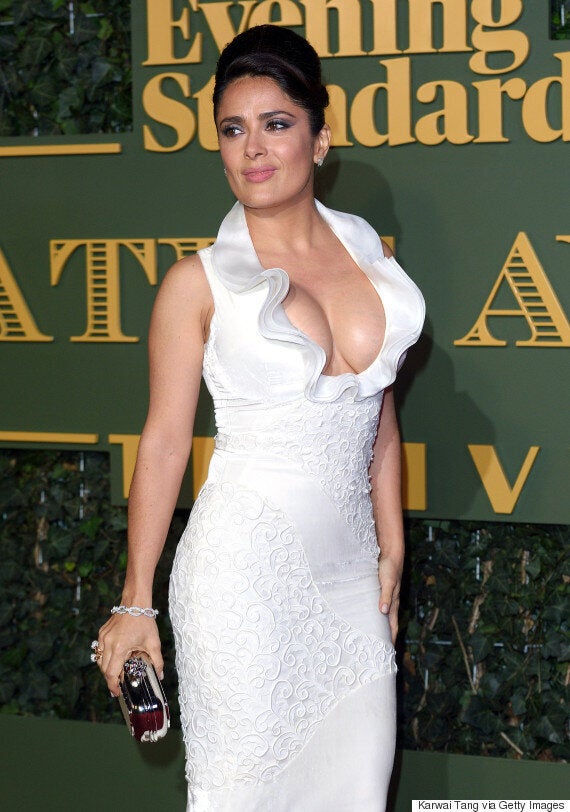 Salma poses for photographers
Kelly Brook was also in attendance, wearing a plum-coloured velvet dress, with a high slit up the front.
Thankfully, she appeared to see the funny side, laughing to herself on her way into the ceremony.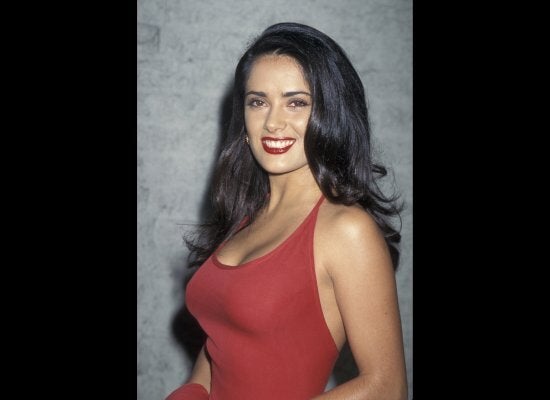 Salma Hayek's Style Evolution