Arin Andrews and Katie Hill are the first openly transgender teen couple in America and their unconventional love story has inspired hope in trans teens across the US.
Arin, 19, and Katie, 21, met whilst transitioning genders in Oklahoma, USA, in 2012, and fell head over heels in love.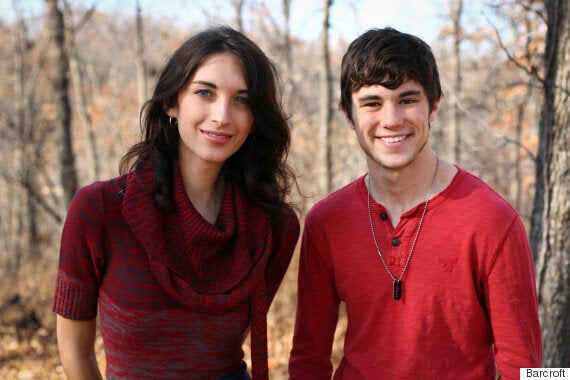 Their relationship has been the subject of much media coverage, and is now the subject of a news BBC documentary 'Young, Trans and Looking for Love' which airs on 23 November.
They shared their blossoming romance online – posting videos charting their courtship, the physical changes to their bodies and the emotional challenges they faced.
And their honesty about the highs and lows of their transition – and their relationship – has won them a legion of online followers who hope that one day they too will find their soul mates.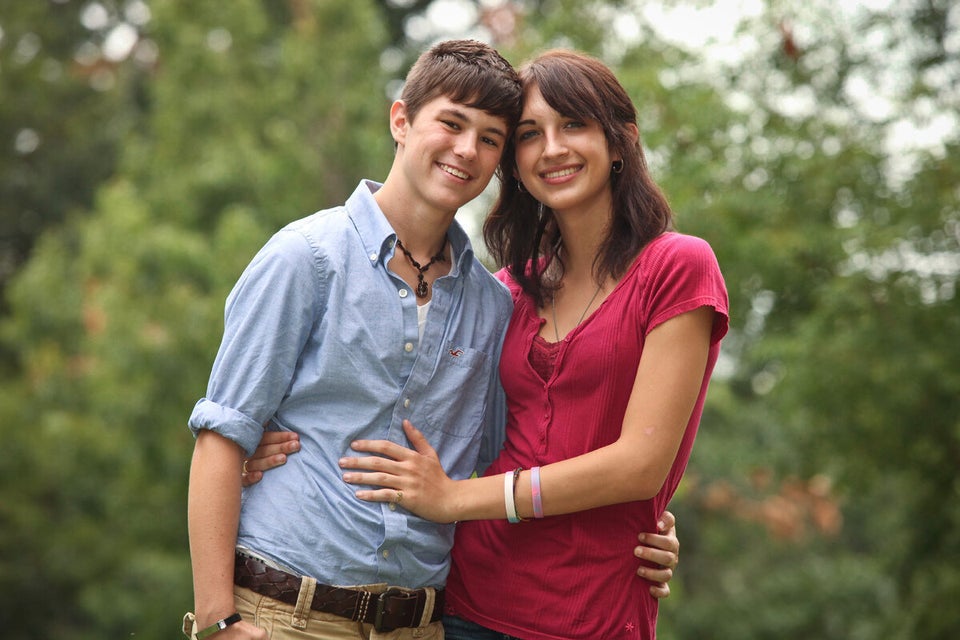 First Openly Transgender Teen Couple Who Fell In Love While Transitioning
Katie said: "I don't think anyone unless they know our story would come to the conclusion that we're a trans man and a trans woman dating.
"They would just see us as a boy and a girl dating."
Arin said: "I've always loved women and liked women as a female because I've always deep down known that I was straight male."
The couple have inspired other trans teens, who also star in the documentary. Devon Ellerman, an 18-year-old transgender male, looks up to Arin and hopes that one day he will find a girl to accept him as a man – despite being biologically female.
Up until now Devon's quest for love has been far from smooth as he struggles with the thorny issue of how and when to tell a girl that he is transgender.
Devon, from Iowa, moved 400 miles to Minnesota after being targeted by school bullies who physically attacked him and threatened to kill him.
Devon said: "When I was younger I saw a few of Arin's videos. Watching his videos definitely made me feel that I wasn't all alone. There's folks out there that feel the same way I do.
"It's a little bit difficult in the dating scene because I don't really know anybody and nobody really knows me.
"I think the ultimate goal, at the end of my life, I'd would definitely want to find somebody that I'm in love with.
"I think it would be lovely to eventually marry a woman and carry on with our lives as normal people being in love."
Claire Green from Virginia has struggled to find her Prince Charming despite her stunning good looks, and believes that men lose interest when they find out she was born male.
Claire, 20, said: "I've met a lot of douchebags and jerks and I really want to meet a gentleman.
"Most guys I've met, I've met them one time literally and then after that nothing.
"I've never had an actual relationship and it's kind of odd for me like how. What is the issue?
"In a lot of ways I don't like telling a guy because once I tell him it's like all respect goes out the window. Straight guys just can't get over you having the male parts."
But Claire hasn't given up hope of one day finding her own fairytale and hopes that one day she will find Mr Right.
She said: "I would just like someone to spend time with, to cuddle and just do little things, the little things mean the most to me.
"What are the odds that two people who are transgender and struggling with the same things kind of find each other and fall in love.
"I think very inspirational and I wish I could find something like that."
'Young, Trans and Looking for Love' airs on 23 November at 9pm on BBC Three, as part of the channel's Breaking The Mould Season. It will be available on the BBC iPlayer afterwards.
Related