Kathy Beale discovers her fate in next week's 'EastEnders', as she faces the music in court for faking her own death as part of an insurance scam.
Her family are delighted when she receives a very lenient punishment from the judge, after he spares her jail.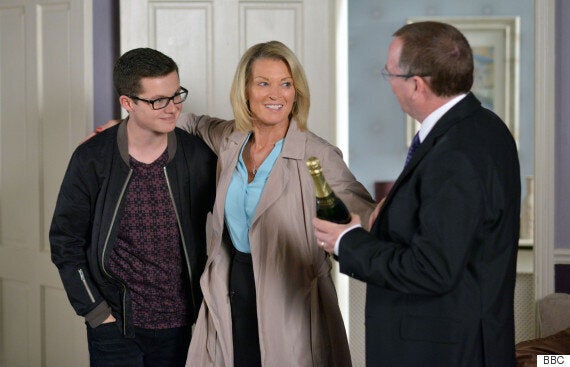 Kathy Beale is delighted to escape prison
Instead, Kathy (Gillian Taylforth) receives a suspended sentence, meaning that she can fully return to her old life on Albert Square.
Her sons Ian (Adam Woodyatt) and Ben are delighted to have their mum home in time for Christmas for the first time in years.
Meanwhile, Ian's wife Jane also starts to mend fences with Kathy, after their relationship got off to a rocky start, realising that she is in Walford to stay.
However, with Bobby still continuing to cause trouble, a happy Christmas isn't necessarily on the cards for the family.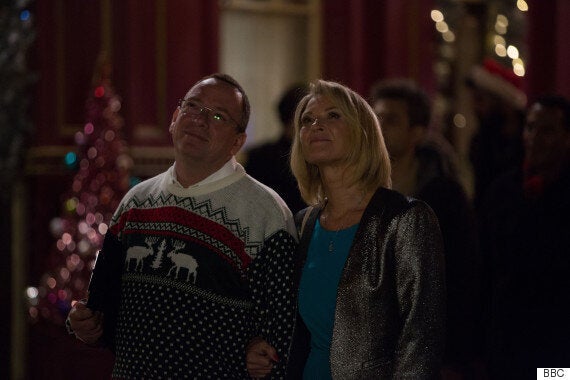 The Beales look forward to Christmas
Bosses previously teased that his storyline would climax over the festive period, as his behaviour continues to worsen, after he was revealed as his sister Lucy's killer earlier this year.
'EastEnders' airs the outcome of Kathy's day in court on Monday 30 November at 8pm on BBC One.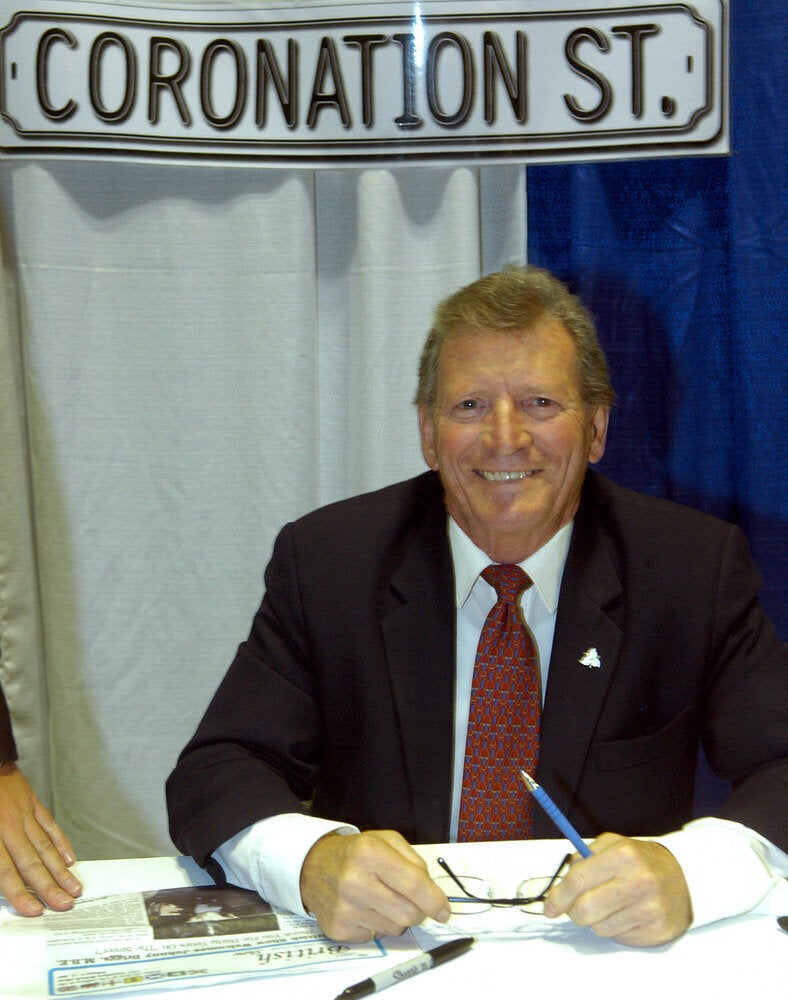 Soap Characters Who Should Come Back From The Dead
Popular in the Community