BBC presenter John Humphrys has been called out on Twitter for asking whether some children who are sexually abused "aren't really affected".
The veteran journalist questioned the Children's Commissioner for England Anne Longfield, to discuss findings suggesting the number of children being sexually abused is much higher than previously thought.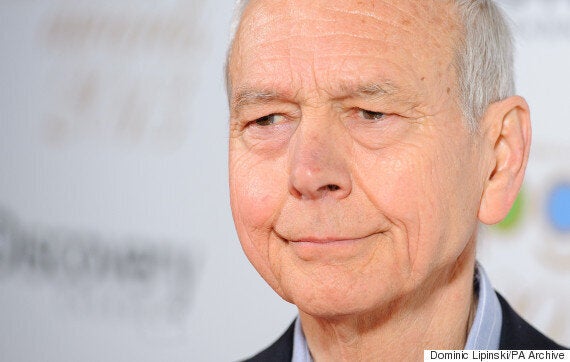 "This is a terribly difficult approach to take, I appreciate it," Humphrys asked her, "but will there be some children who have been abused, but who haven't really been affected by that abuse?"
"In other words, have we not got to differentiate between a serious case of abuse, and I know you would argue, and many people would argue that all abuse is abuse, and that's that. But there is a difference between rape, and other things."
"Children will all be affected in different ways, that's the thing." Longfield replied, "there will be a scale, and they will be affected in different ways. What we know that is the longer it goes on, the worse the effect will be..."
Humphrys cut in: "Whatever the sort of abuse? Whether it's sort of inappropriate cuddling or..."
"It would vary on the type of abuse but also on the resilience of the child," Longfield responded, "but also the relationships within there. But there are a proportion of those children who have been abused that will carry those scars."
Several users on Twitter reacted to Humphrys' comments, calling him "ignorant" and saying "abuse is abuse":
@BBCr4today I disagree with John Humphreys suggesting 'other things' not as harmful as rape. Where does he draw the line? Abuse is abuse.

— Jennifer C Child (@jencchild) November 24, 2015
A new estimating model from the Children's Commission found that only one in eight cases comes to the attention of the authorities, meaning there could have been an unnoticed extra 450,000 children abused in the past few years.
In the interview, Longfield said that while the Rotherham scandal had put more attention on child sexual abuse and the Goddard Inquiry was currently looking at abuse within institutions, there has been little examination of abuse in the home by family members, which she said makes up two thirds of cases.
"The area where it's most prevalent hasn't yet entered the national debate,' she told Humphrys.
"Children just don't disclose" because they are afraid of the perpetrator, don't know how to tell someone or are afraid their family will be split up if they share the situation with someone else.
The previous estimate of 50,000 child sexual abuse cases in the past few years was too low due to "incomplete data", she said, whereas the new estimate used information from all of England's police forces as well as other statistics.