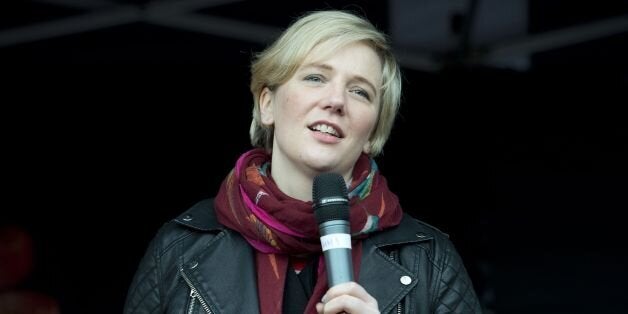 A group dedicated to supporting Jeremy Corbyn's leadership of Labour has denied it is involved in a "plot" to oust Stella Creasy as the party's MP for Walthamstow and replace her with a more left-wing candidate.
It has been reported that Creasy, who stood to be deputy Labour leader in September, is facing threats of deselection by activists in her East London constituency.
However at a meeting on Wednesday evening organised in the seat designed to "keep up the momentum" behind Corbyn's victory, this was denied.
Chris Ford, chairman of Waltham Forest branch of the Labour Representation Committee, noting the presence of reporters in the room, said he had to "disappoint" them if they were looking for evidence of a move against Creasy.
"There is no conspiracy. There is no plot," he said. Ford added the only plot to "deselect" any MPs he was aware of was the one to kick George Osborne and David Cameron out of power.
Non-Corbyn supporting Labour MPs have faced warnings that their local parties, swelled by an influx of Corbyn backers, could move to oust them. Former Labour London mayor Ken Livingstone has said that MPs who regularly defy their new leader should face up to the prospect of being replaced by a more supportive candidate.
Matt Wrack, the general secretary of the Fire Brigades Union (FBU) told the meeting on Wednesday evening that Corbyn supporters needed to "organise" within the Labour Party. "We nee to get organised as never before because I tell you what, people are coming to snatch it away from you," he said. "People will undermine all the gains."
"There is no getting away form the fact there are unprecedented attacks daily, indeed hourly, on Jeremy Corbyn's role in the Labour leadership and on [shadow chancellor] John McDonnell.
"It is absolutely disgusting what is going on. From so-called friendly papers like The Guardian who should hang their heads in shame. To the BBC. To all across the board on an hourly basis looking for every possible opportunity to attack them."
"We unfortunately have attacks from within the Labour Party itself," he said. "It is staggering to hear the reports of what is going on in the PLP."
Wrack said anti-Corbyn Labour MPs should "respect" the outcome of the Labour leadership contest. "Those people who don't like it should have to lump it unfortunately."
Labour's shadow chancellor John McDonnell had been due to address the meeting, however he pulled out.
Popular in the Community