Damon Albarn has made an attempt to dispel reports of a feud with Adele, rubbishing claims that there's tension between them.
READ MORE:
The saga first began back in September, when Damon was quoted as labelling Adele "insecure" and stating her new material was "middle of the road", during an interview with The Sun.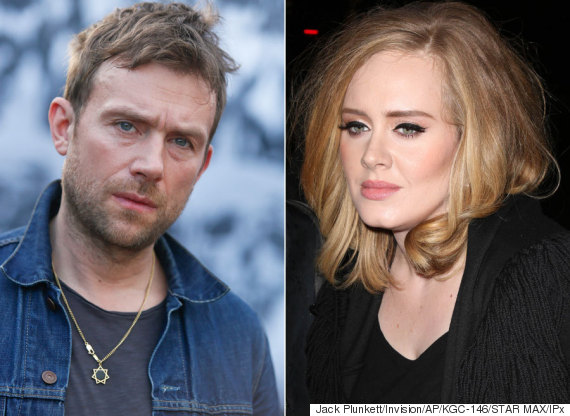 Damon and Adele spent time in the studio together
However, it seems Damon is now trying to build some bridges, and when quizzed on his comments by Time Out, he replied: "It's not even true: it's amazing how people will run with stuff that has no credence whatsoever and turn it into something and then watch the reaction."
Adele swiftly hit back at the Blur frontman after his initial interview, explaining that working with Damon "ended up being one of those 'don't meet your idol' moments".
"The saddest thing was that I was such a big Blur fan growing up," she told Rolling Stone. "But it was sad, and I regret hanging out with him."
While it's great that Damon appears to be trying to patch things up, it's fair to say that Adele probably isn't dwelling on their failed recording sessions, as '25' is already taking the world by storm, and looks set to break records on both sides of the Atlantic.
300,000 copies of Adele's third album were sold in the UK in just 24 hours, when '25' was released last week, and industry experts predict that the singer's US first week sales figures could reach 2.9 million.
LIKE US ON FACEBOOK | FOLLOW US ON TWITTER