Drummer Julian Dorio said he was "counting down the days" until the band can finish their set.
A total of 89 people were killed during the attacks at the theatre, including the group's merchandise manager, Nick Alexander, and three record company employees.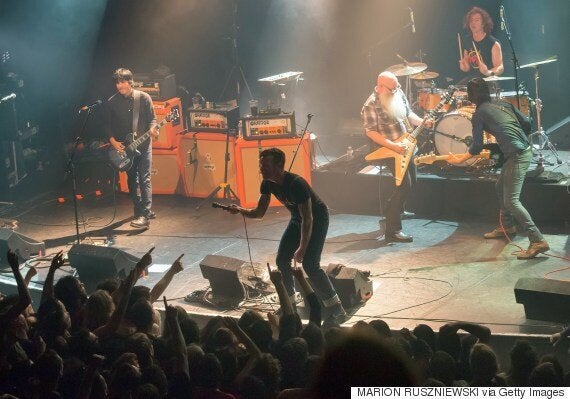 American rock group Eagles of Death Metal perform on stage on November 13, 2015 at the Bataclan concert hall in Paris
Dorio and his bandmates, including frontman Jesse Hughes, escaped via a backstage exit.
The musician posted a picture on Instagram showing him lighting a candle at Notre Dame Cathedral.
The caption read: "November 13, 2015. I, along with my bandmates @eodmofficial, had the privilege to play to one of the most energetic crowds of our tour when, nearly half way through the show, the unimaginable occurred.
"Absolute and unnecessary evil turned our world on its head. I am beyond grateful that I was able to find a way out of the venue, but I am mourning those who did not, including our mate, Nick Alexander. My thoughts are with their families."
Dorio said that the incident had left him "forever changed" and thanked those who helped him on the night. He also recounted some emotive stories of who he met as he fled the Bataclan.
He said: "To Arthur, who ran for his life right beside me and selflessly put us in a taxi before himself, thank you.
"To Fabrice, a fan who lent me his phone later that night so I could call @emilydorio and attempt to put her at ease, thank you. To everyone who, in the face of unrelenting evil, went toe to toe using courage, compassion, and love as their weapons."
Article continues below slideshow: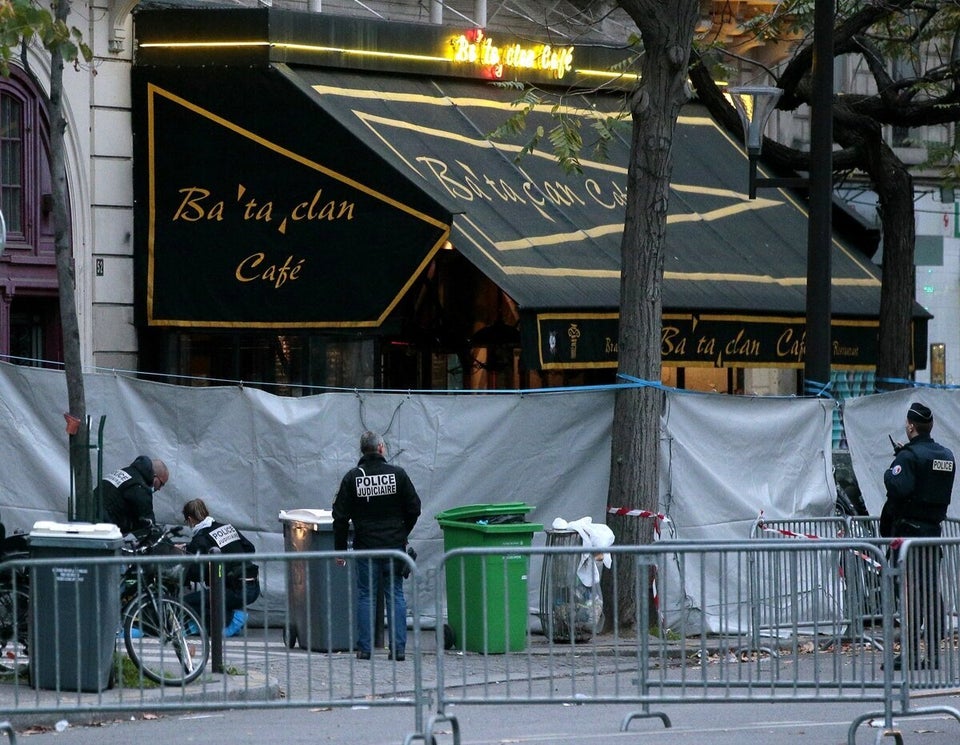 Paris attacks: Bataclan theatre scene
He said: "Several people hid in our dressing room.
"And the killers were able to get in and killed every one of them - except for a kid who was hiding under my leather jacket."
Hughes said: "People were playing dead, and they were so scared. A great reason so many were killed was because so many people wouldn't leave their friends. So many people put themselves in front of people."
The band stopped their tour following the attacks, which claimed the lives of 130 people and left hundreds injured.
Islamic State claimed responsibility for the atrocity and a manhunt is currently underway to trace Salah Abdeslam, who authorities say was directly involved in the attacks.
Popular in the Community