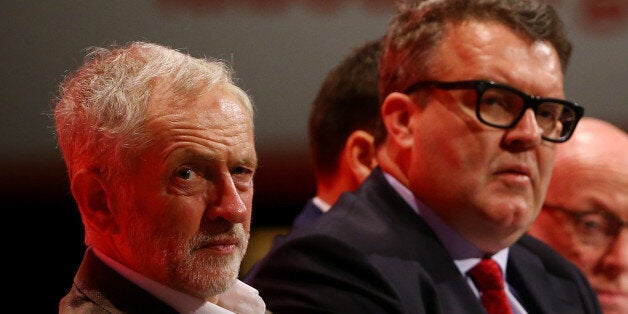 Jeremy Corbyn and his most senior Shadow Cabinet ministers have been given a confidential briefing by intelligence and security chiefs on the full scale of the ISIL threat to Britain, HuffPost UK can reveal.
The briefing by intelligence and security officials was attended by Mr Corbyn, Shadow Chancellor John McDonnell and Shadow Foreign Secretary Hilary Benn, a Labour spokesman confirmed to HuffPost.
Also in attendance were the key figures of Shadow Justice Secretary Lord Falconer, Deputy Labour leader Tom Watson and Shadow Defence Secretary Maria Eagle.
When asked by Radio 4's Today programmee about the HuffPost story, Mr McDonnell gave a strong hint that his own personal view hadn't changed.
He refused to comment on the confidential briefing but said: "I come from a point where I'm deeply sceptical about any British involvement in the Middle East and any action, full stop."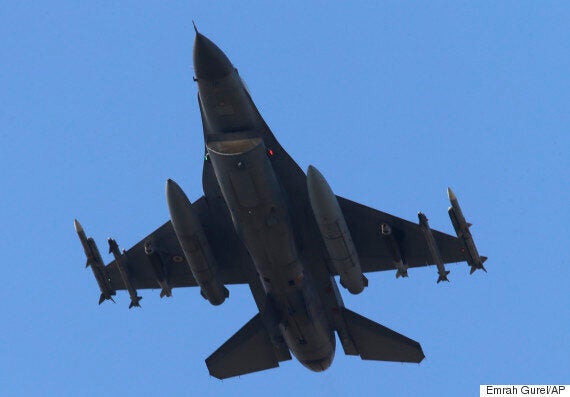 A coalition of countries are already bombing ISIL targets in Syria
The detailed content of the 7pm meeting will remain confidential but it is understood that it included the very latest secret intelligence on the exact scale of the threat to Britain and British citizens posed by the Islamist terrorists in ISIL.
If that information contained 'actionable' intelligence on particular groups on individuals operating in Syria, it could sway whether Labour decides to back the Prime Minister to authorise a multi-pronged plan to deal with the threat posed by ISIL in the country.
Separately, The Telegraph reports today that MoD officials have also briefed Shadow Cabinet ministers about details of the RAF's 'precision' Brimstone missiles that will allegedly eliminate the chances of civilian casualties.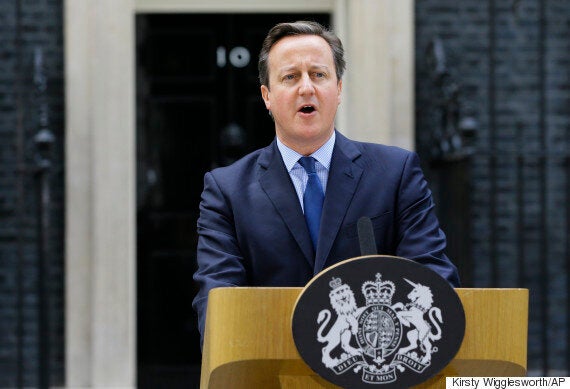 The PM addressing the nation with news of Mohammed Emwazi's death
In one of the biggest judgement calls of his premiership, Mr Cameron on Thursday set out to Parliament a seven-point plan to deal with the threat posed by so-called Islamic State to the UK.
With a majority of just 12, and with Tory rebels expected to number at least 15, Mr Cameron will require the help of Labour MPs to win any vote.
The Prime Minister moved to reassure wavering MPs that he has met each of the tests set by the Foreign Affairs Committee recently.
The Committee had warned that UK airstrikes made no sense unless they were part of a 'coherent' package that included a viable peace plan, identified where ground troops would come from, gave detailed legal authorisation and UN backing.
Labour's Shadow Cabinet met today soon after the statement to Parliament, and will make a final decision on its policy and whipping arrangements on Monday.
If the Shadow Cabinet feels that there is now a pressing need to take military action, it may even take a collective decision to impose a three-line whip backing airstrikes.
Tony Blair's intervention in Iraq, with its lack of postwar planning and erroneous claims about weapons of mass destruction, have left several Labour MPs wary of approving any fresh overseas intervention unless it's objectives are clear and unless the Government's legal and military case is persuasive.
Some close to Mr Corbyn have expressed scepticism that Mr Cameron's case for action will meet all of the tests, but the ISIL attacks on Paris have sharpened the focus on the direct threat to Western citizens that the group now poses.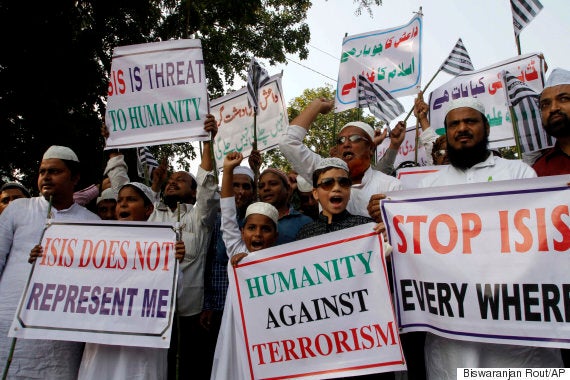 Indian Muslims protest ISIL acting in the name of their religion
Some in his inner circle fear that any document presented by the PM will make a 'threadbare' case for extending RAF operations from Iraq to Syria and can point to the recent Turkish shooting down of a Russian fighter jet as proof of the diplomatic challenges that remain.
Mr Corbyn swiftly clarified his position last week, telling Labour's ruling National Executive Committee that he would as Prime Minister authorise 'strictly necessary force' by security forces in order to save lives.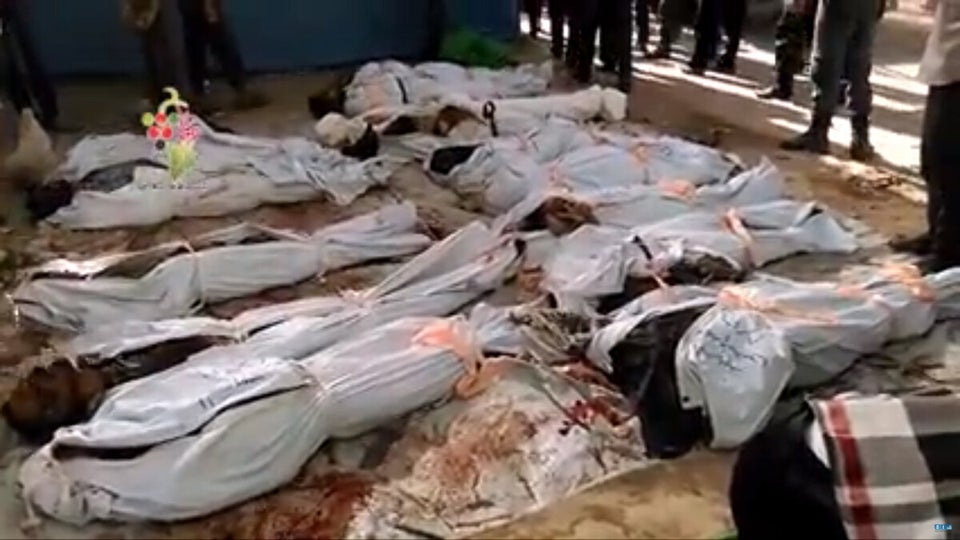 Syrian Civil War Death Toll
If he has now received any intelligence which points to a substantial threat to British lives, Mr Corbyn and the Shadow Cabinet may feel they have no choice but to back Mr Cameron.
Wednesday night's meeting in the Commons office of the Leader of the Opposition was also the reason why Mr McDonnell had to pull out of a planned speaking engagement with a leftwing grassroots group in Waltham Forest, north London.
The Cabinet Office offered Mr Corbyn a briefing at 11.30am to 1pm on Wednesday - right in the middle of PMQs and the Autumn Statement - and were politely told that would be a difficult time.
Downing Street insisted yesterday that it had not changed the usual conventions about informing the Leader of the Opposition about the latest intelligence and security situation.