Instead of hiring someone to film their wedding, Addie and Marshall attached a GoPro camera to their husky, Ryder, to capture the entire day.
As a result, they gained beautiful footage of their winter ceremony taken from their beloved dog's perspective.
The couple got married a year ago on the top of Roan Mountain in Tennessee. Ryder's film shows the pair laughing as they wade through the two feet of snow on the ground in their wedding outfits.
The newlyweds have just finished editing the video and decided to share it with the world to celebrate their first anniversary as husband and wife.
Although Ryder was just a little pup when she filmed the big day, she was clearly a natural with the camera.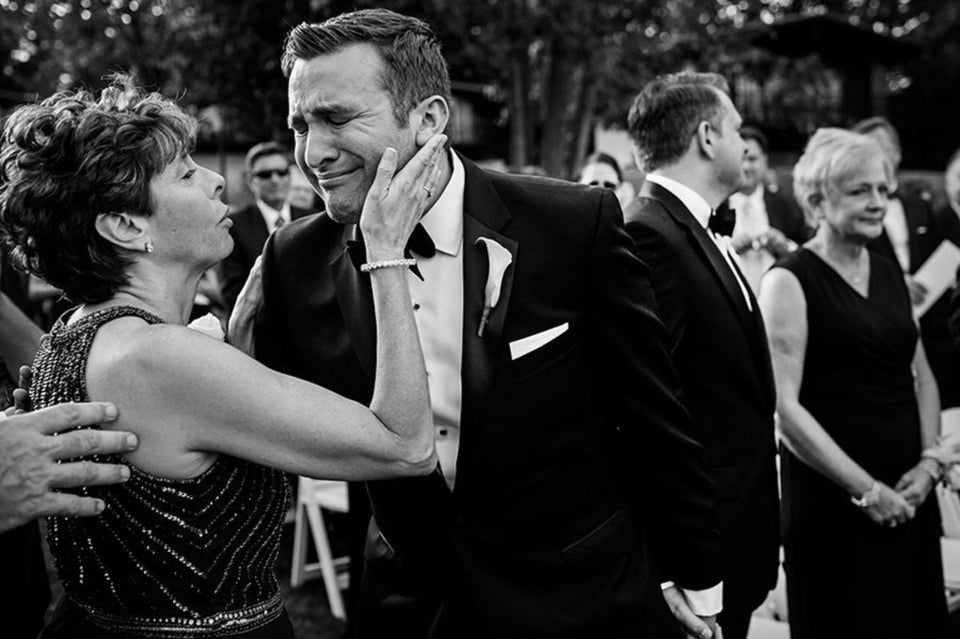 Emotional Grooms At Weddings