A Bournemouth University graduate was left "disgusted" after she had her job offer revoked because the company did not "accept" braided hair, as part of their uniform requirements.
Lara Odoffin posted a message from her prospective employers who told her: "If you are unable to take them out I unfortunately won't be able to offer you any work."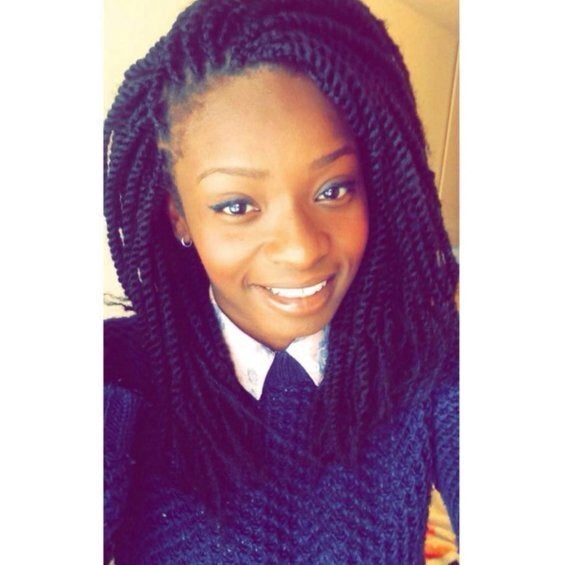 Lara Odoffin described the company's policy as discrimination
The graduate refused to name and shame the company, as she said she did not intend to "destroy someone's livelihood and business".
After Odoffin's post was shared more than 3,000 times, she posted a message thanking everyone for their support.
"What I intended to be a vent of my feelings towards the company and maybe be shared a couple of times has exploded and touched/angered a lot of people in way I genuinely could never have imagined," she wrote.
"I am not currently naming the company (as much as i'd like to right now out of indignation and anger) because I do not intend to destroy someones livelihood and business, and I don't really want a lawsuit on my hands either... however it does not deter from the fact now that I have chanced upon an opportunity to correct blatant ignorance and discrimination, and it is a fact that I certainly will keep going until it is put to rest. If it does result in me having no choice but to completely expose the company, I have no problem in doing so.
"This policy needs to be eradicated completely, there is no room for such rules in this day and age- across any sector. More than anything it just made me upset. I had the right experience, they were happy to have me... it was just about my hair. Kind of silly really. I will be speaking to a lawyer about this tomorrow and will be contacting the company. As I have now learnt social media is a very powerful thing and I would not want to misuse it!
"Again, thank you very much for the surprising but amazing level of support, I will keep you posted.
"It has really made a difference so please do keep sharing! xxx"
Related