Stella McCartney welcomed some Fabulous guests as she turned on the Christmas lights at her Bruton Street store in London on Wednesday (26 November) night.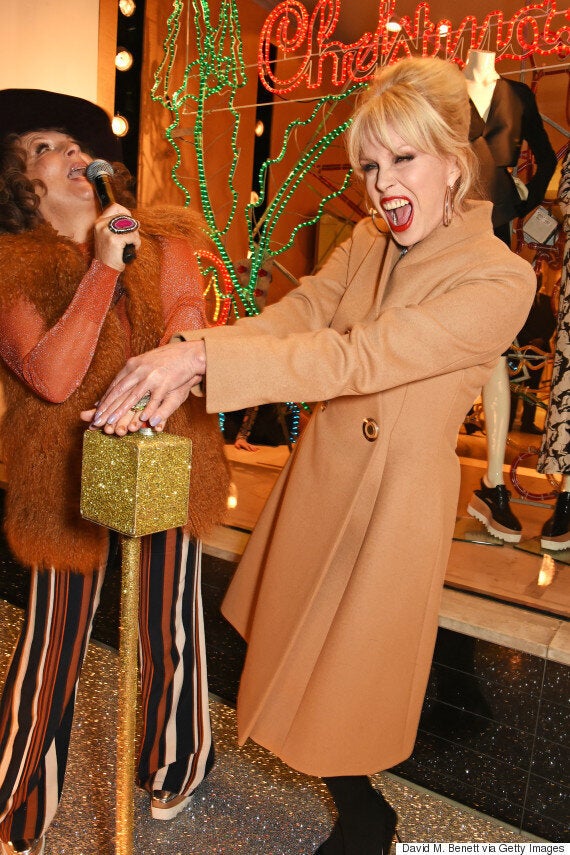 Jennifer Saunders and Joanna Lumley as Eddie Monsoon and Patsy Stone
The boozy BFFs were are raucous as ever, as they played up to the cameras at the designer store.
Jennifer and Joanna are in the middle of filming the long-awaited 'Ab Fab' film, which sees them reprise their roles as Eddie Monsoon and Patsy Stone, alongside other original cast members June Whitfield (Mother), Julia Sawalha (Saffy) and Jane Horrocks (Bubble).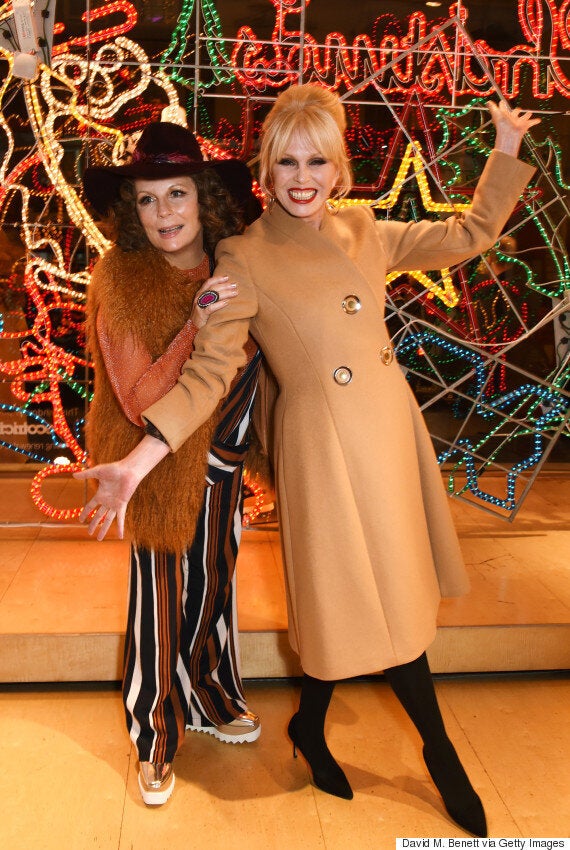 The pair turned on Stella McCartney's Christmas lights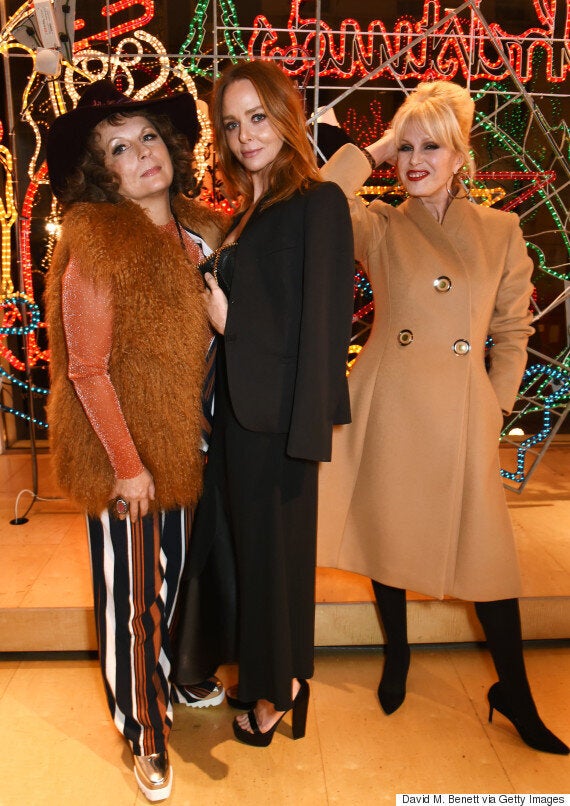 Eddie and Patsy with Stella McCartney
Little is currently known about what the pair will get up to in the new movie, but we do know that it will begin with the PR guru and the fashion editor waking up on an oligarch's deserted yacht, drifting off the French coast.
Teasing the storyline further, Jennifer, who has also penned the script, told fans earlier this year: "Eddy and Patsy are looking for what they imagine glamorous life should be. They're constantly searching for that perfect place to sit or that perfect pair of sunglasses. It's Shangri-La and it just might be round the next corner.
"In the meantime, they decide to take Saffy's daughter off her – she calls her Jane, I call her Lola – but then they lose her."
'Ab Fab' first aired on the BBC in 1992, and since then, 40 episodes of the show have been made.
Three 20th anniversary episodes aired in 2011 and 2012, one of which celebrated the London Olympic Games.