Adele has said her role as a mother takes priority over her music career.
The 27-year-old mum to three-year-old Angelo discussed how her journey into parenthood has changed her outlook on life.
"My son comes everywhere with me now. My kid comes first always and my music comes second," the singer said on the Today show.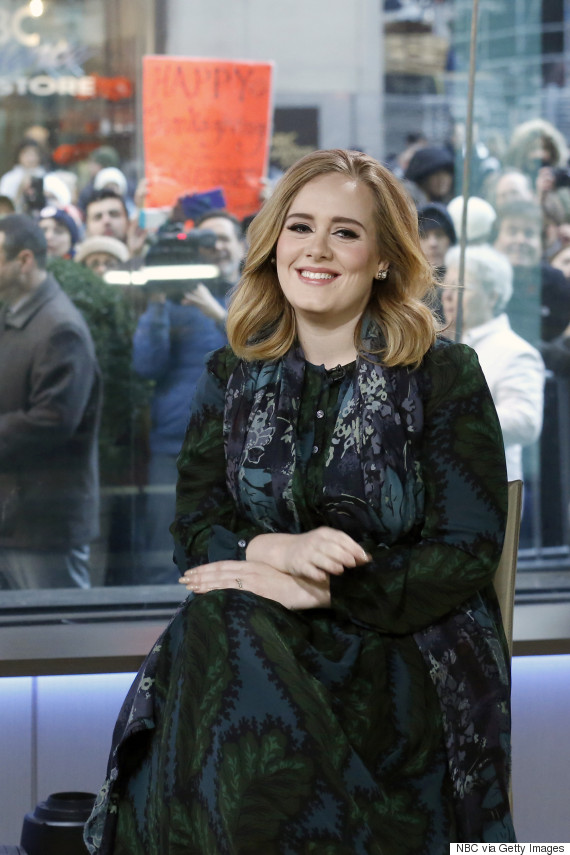 Adele said becoming a mother has been "grounding"
Adele, who only spoke about being a mum for the first time in October 2015, said motherhood has helped her remain focused.
"I have a kid - it's the most grounding thing, as I'm sure any parent will know," she added.
"We're tight. He's the first person I see in the morning and the last person I see at night."
The singer took a break from performing after the birth of Angelo in 2012.
"I make time for him, I always have, that's one of the main reasons why I've been away for so long," she said.
"My kid is more important.
Although Adele and her long-term partner Simon Konecki try to spend as much time as possible with their son, the 'Hello' singer has previously admitted the guilt she feels when she has to leave him at home.
"The guilt, I don't think any of us really get over it," she said on Sirius XM radio in New York.
"It makes me emotional when I talk about it actually.
"Leaving him when he would rather be with me is hard. But he comes everywhere with me [when he can]."
SEE ALSO:

Adele Opens Up About Parenting In Brutally Honest Interview: 'It's F****ing Hard... But Phenomenal'

Adele On Being Overcome With Guilt Every Time She Leaves Her Son: 'It's The Hardest Thing Ever'