Budget store Aldi has responded to John Lewis' Christmas advert/major cultural event with a spoof version.
The Aldi ad opens with an elderly man sat on the moon, who bears a remarkable resemblance to 'The Man On The Moon' from the John Lewis advert, to comparing the price of telescopes at the two stores.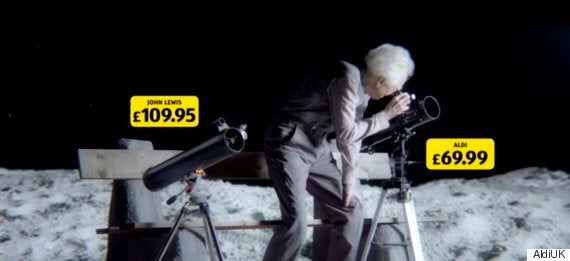 The advert compares the prices of telescopes
In John Lewis' advert, the man receives the gift of a telescope from a little girl on earth - brought to him by balloon.
In Aldi's 30-second advert, the man is cheered by the sight of a woman flying across the sky in an armchair held aloft by a bunch of balloons.
The lady in the armchair is Jean Jones, the pensioner with a penchant for Aldi gin who first appeared in the store's Christmas campaign in 2011.
"We're confident our customers will be excited by her return this Christmas."
The John Lewis advert had been watched around 5.9 million times within the first 24 hours of it appearing on YouTube earlier this month.
Aldi's offering, which is set to My Favourite Things from The Sound Of Music - recorded by up-and-coming British artist Jade Williams - was watched just under 7,000 times in the 14 hours after it was uploaded.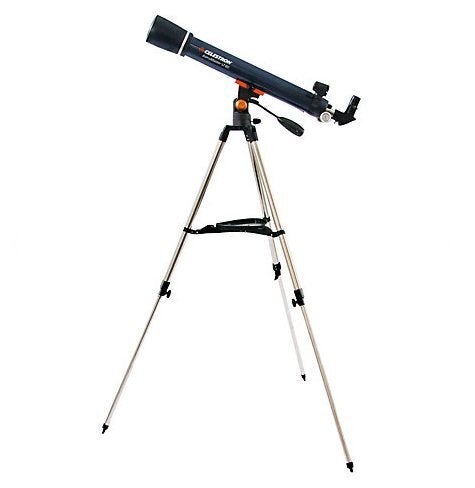 John Lewis 'Man On The Moon' Products