Idris Elba has revealed that he can barely get through watching his own film, 'Beasts Of No Nation', because he "can't stand seeing children suffer".
Speaking to Jonathan Ross for his chat show to be aired this Saturday, the 'Luther' star admits he's become more emotional since becoming a father for the second time, and tells him, "I watch 'Toy Story' and I start crying, so let alone 'Beasts of No Nation'.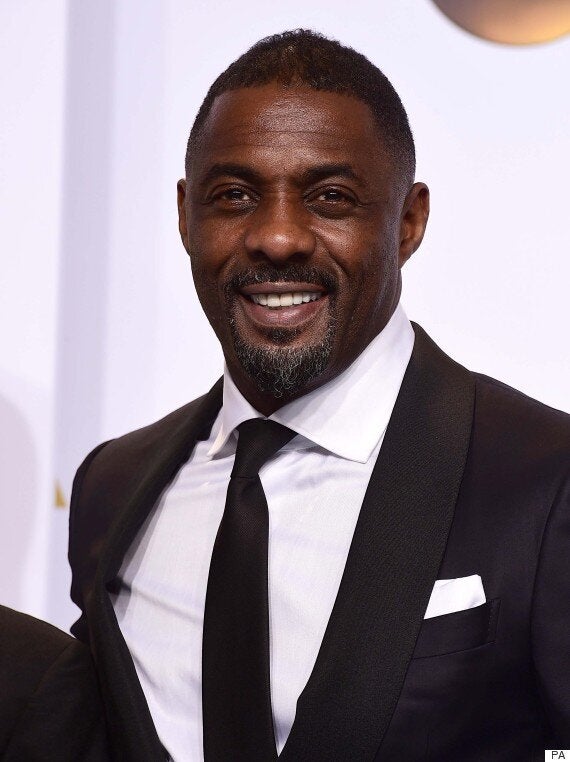 Idris Elba says he's a softie these days when it comes to watching films
The film made by Netflix tells the story of Agu, a child soldier fighting in the civil war of an unnamed African country, with Idris playing a warlord, and he reveals he was nearly killed during the filming of his harrowing biopic 'Beasts of No Nation' in Ghana, saved only by the quick thinking of a security guard.
Speaking to Jonathan Ross for his chat show to be aired this Saturday, the 'Luther' star admitted he nearly had a fatal accident, when the shoot moved to a waterfall scene, involving extras acting as child soldiers.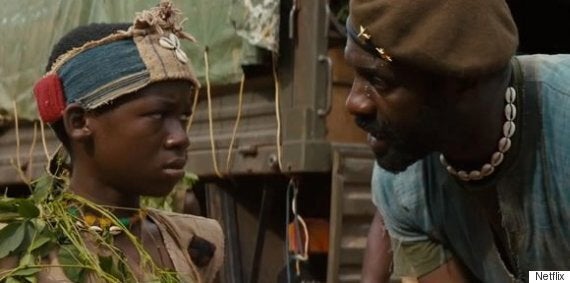 Idris Elba stars in 'Beasts of No Nation', a harrowing tale of child soldiers
Idris explains: "In Hollywood you would have just filmed a bit of water coming down and just shot people's closeups but Cary Fukunaga, the director, decided to shoot it for real. We went to this waterfall and in this scene my character is standing there watching all the child soldiers go past. Now in the setup of that, the stunt co-ordinator says, 'Listen everyone this is a waterfall, that's a 90, 100 foot drop down there and the ground is very slippery, just be careful!'
"I put my foot on this rock just to hang out and chill out while they were setting up and as I'm doing that it's slippery, obviously. I slip [and think] I'll be alright, I put my hand on this tree, it's not a tree it's a branch, it snaps and I go literally about six feet before I go bang over and I got caught by the security guy!"
Jonathan Ross asks: "You would have gone down to probably your death?"
"Yes," admits Idris. "Today's news, Idris Elba dies by a waterfall!"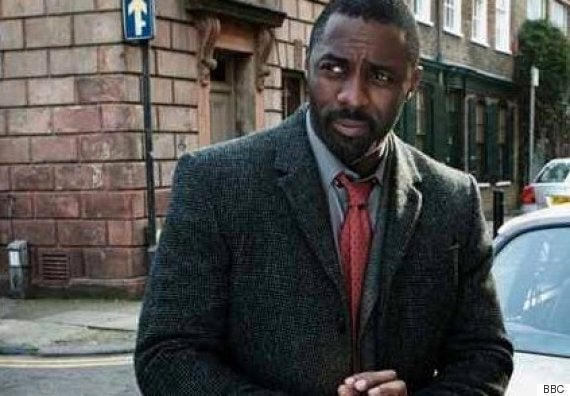 Idris Elba will be returning as John Luther in the fourth series about the London policeman
The star of 'The Wire', 'Prometheus' and 'Mandela: Long Walk to Freedom' reveals filming 'Beasts of No Nation' was his most harrowing professional experience so far. "The director caught malaria and survived and it was great and he kept working so it was that type of shoot."
Idris will be returning to our screens as police officer John Luther in a fortnight, and he tells Jonathan that the Hackney based law-enforcer remains his favourite role to date.
"Luther is the only character that actually I don't have to change too much mentally because I work in my own natural accent, I shoot it in Hackney most of the time so this idea of stepping into Luther's shoes is a little less daunting than going off and doing Star Trek and doing a crazy character on that so I really love playing John.
"I call him John because we're like that me and him, I really like playing him because it's always cathartic to play him because he goes through so much, it's such a deep character, [he has] a lot of stuff on his shoulders… he's a murder detective and he sees a lot of dark stuff all day and I come home from work and all I want to do is drink!" he laughs. "The truth is though, it is one of those characters that does wear on you a little bit as a character."
The Jonathan Ross Show airs on Saturday 28 November, 10.45pm on ITV.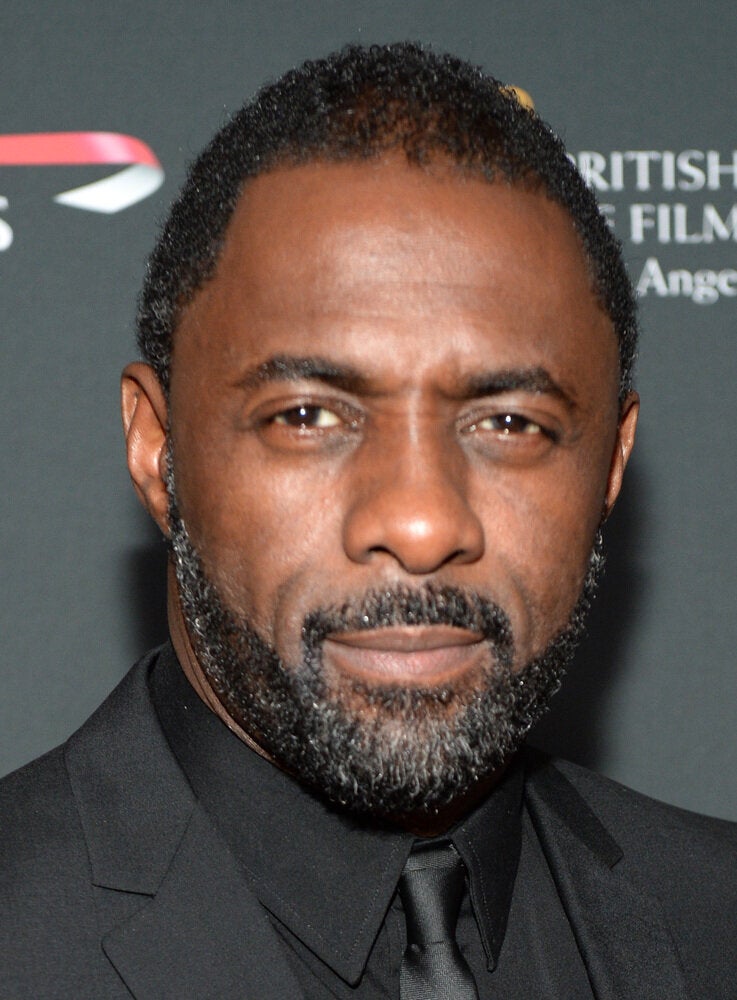 In Praise Of Idris Elba