Brunel students gave us all a masterclass in how to deal with motormouth Katie Hopkins when she gave a talk at the university - and everyone just walked out.
The Daily Mail columnist was part of a panel at Brunel University debating whether the welfare state had a place in 2015 as part of the institution's 50th anniversary celebrations.
But as soon as Hopkins, who has previously compared refugees to cockroaches, started talking, students in the theatre stood up and turned their backs to her, before filing out of the auditorium.
"The inclusion of Ms Hopkins has been met with wide spread outcry from the student body and the Students' Union," he wrote.
"It is important to note that the conversation at no point has been about banning Ms Hopkins from speaking on campus, or denying her right to speak.
"It is instead about saying it is distasteful and incongruous for our University, as part of a 50th celebration event, to provide a platform to someone who adds nothing to the intellectual or academic discourse; and an individual who publicly utters such overtly bigoted views.
"In short, we have a far higher opinion of our institution than Katie Hopkins and don't believe the 50th Anniversary celebration should be summed up by the appearance of someone who has no association with Brunel, and provides no valuable intellectual insight."
Prior to her talk at Brunel, Hopkins crafted a list in anticipation of the accusations she expected to face, imploring students to: "Don't label. Debate."
The students have received widespread support for the way they dealt with Hopkins' appearance, both from fellow peers and outsiders.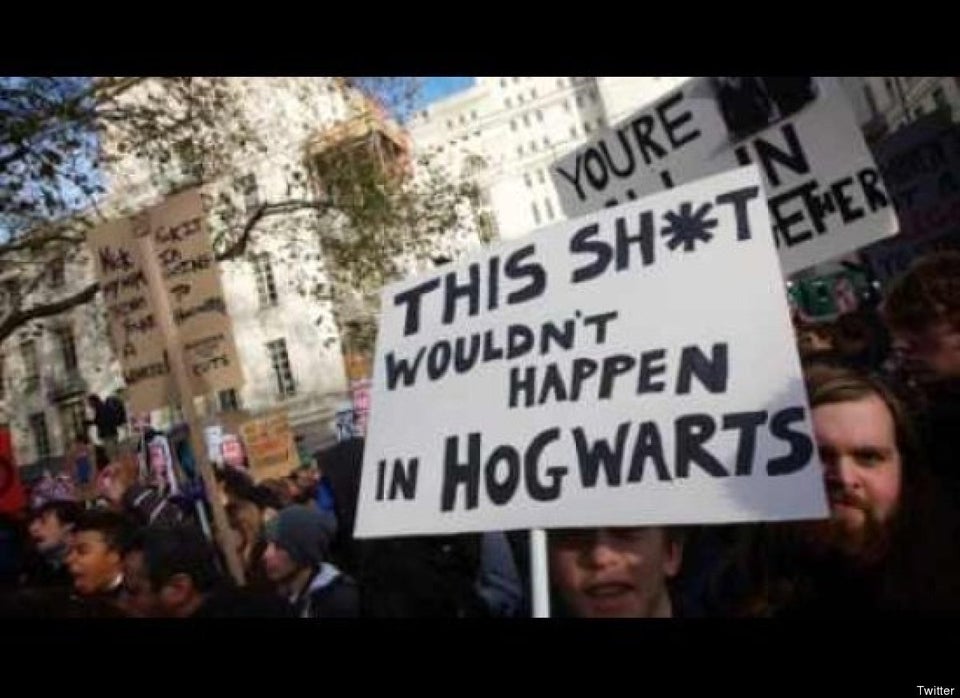 Funniest Student Protest Signs