Morrissey has clashed with Universal Records, accusing them of throwing the brakes on his plans to release a tribute single to honour the victims of the Paris terror attacks.
In a post on fansite True To You, the former Smiths frontman alleges that he'd intended to re-release his track, 'I'm Throwing My Arms Around Paris', as a tribute, but the record label dismissed the idea.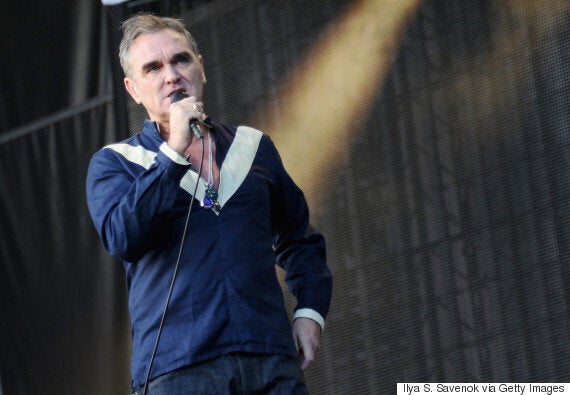 Morrissey performing in America, earlier this year
However, the Universal has now vehemently denied Morrissey's claims, insisting that he never even approached them about the idea.
"While we have not been contacted directly by Morrissey, after seeing the comments on his website last week, we asked his representative to confirm his intentions and which charity he had in mind to support via the song's proceeds. We are yet to receive a reply.
"Many people at Universal Music have been personally affected by the events in Paris. The implication that we have blocked a request from Morrissey in favour of another tribute 'utilizing our current crop of Universal artists' is hurtful and wrong."