A "mummified" baby orangutan has made a remarkable transformation thanks to the care and treatment of a dedicated team of rescuers in Borneo.
Due to severe mange, the infant had very little hair and his skin was dry and flaking.
He was discovered lying with his arms folded across his chest, making him look "corpse-like", IAR said at the time.
Article continues below slideshow: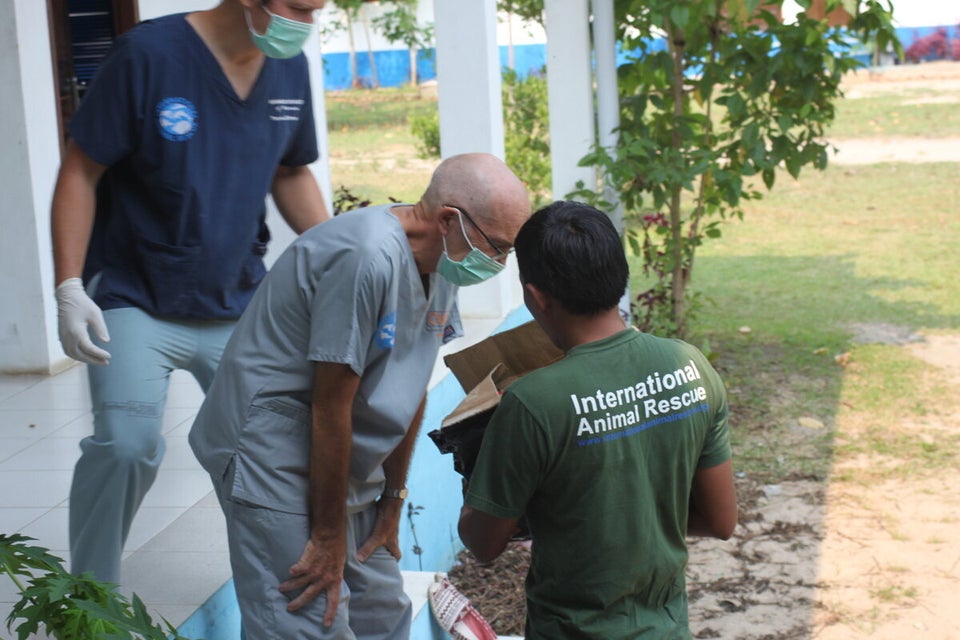 Orangutan rescue by IAR
Gito was taken to IAR's Orangutan Rescue and Rehabilitation centre in Ketapang, West Borneo, where he was treated by medical teams.
He was severely dehydrated and malnourished and was not even able to sit up on his own. IAR said he would also cry as coconut oil was massaged into his flaking skin.
Just two month after arriving at the centre and Gito now looks completely different. His rescuers say he is "happy, healthy and alert" and is even sporting two front teeth.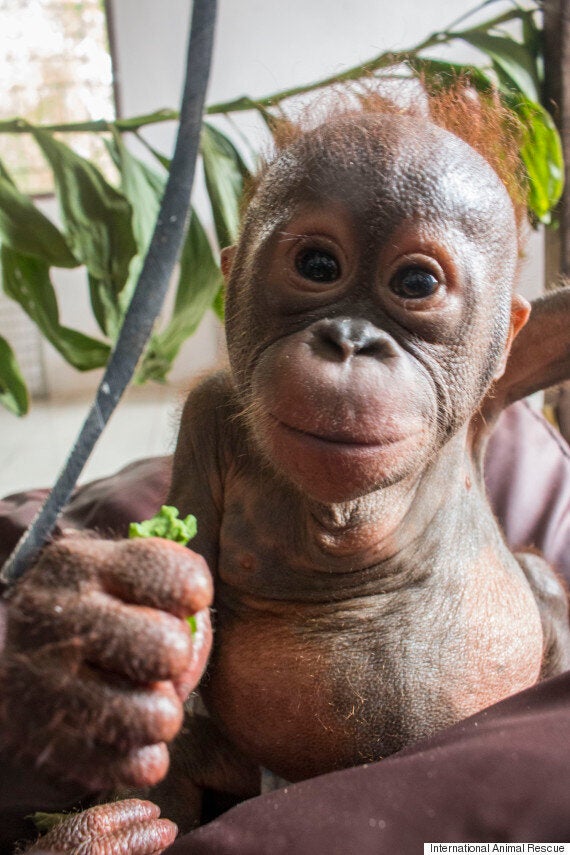 Gito is now 'happy' and 'healthy'
Gito was filmed in the clinic at the International Animal Rescue Rehabilitation Centre in Ketapang, West Borneo.
Alan Knight, IAR's Chief Executive, said: "Considering the condition little Gito was in when he was rescued, his recovery has been remarkable.
"But the team at our centre in Ketapang are experts at caring for sick and injured orangutans and have been hugely successful at saving a number of seemingly hopeless cases.
"I'm sad to say that there are undoubtedly more orangutans like Gito still desperately in need of our help."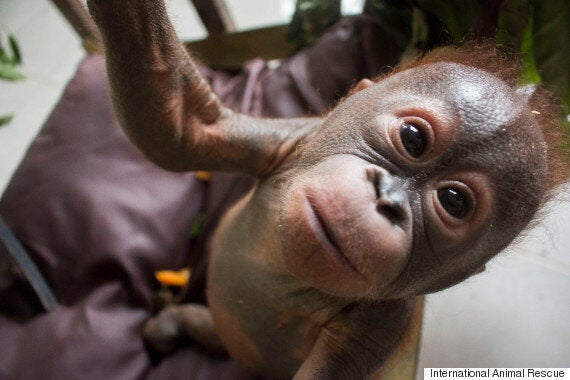 The young orangutan has made a remarkable recovery
IAR believe that Gito was bought for less than £20 from a man who had almost certainly killed his mother in order to steal and sell her baby.
The baby orangutan was put on a diet solely of condensed milk, which caused him to become so severely malnourished.
IAR's vets and carers work round the clock to save the lives of orphaned orangutans like Gito who are victims of deforestation and the recent fires devastating the forests.
Mr Knight said: "For weeks now our rescue team have been risking their lives to save orangutans caught up in the fires and there are likely to be more babies orphaned and captured in the weeks ahead.
"During the past two months the team has rescued twenty orangutans, some of them mothers with babies or pregnant females, and they have all been successfully moved and released into safe areas of forest."