Jeremy Corbyn's decision to not support David Cameron's plans to bomb Syria has seemingly fired-up his grassroots supporters, but even they are predicting it could cause a war within his own party.
Corbyn triggered what looks set to become a huge power struggle at the top of the Labour Party and the prospect of resignations on Thursday after writing a letter to his MPs and peers saying he "cannot support" the proposal for bombing to get rid of ISIL.
His position was at odds with many within his Shadow Cabinet. Just hours earlier his Shadow Foreign Secretary Hilary Benn said there was a "compelling case" to join the air raids.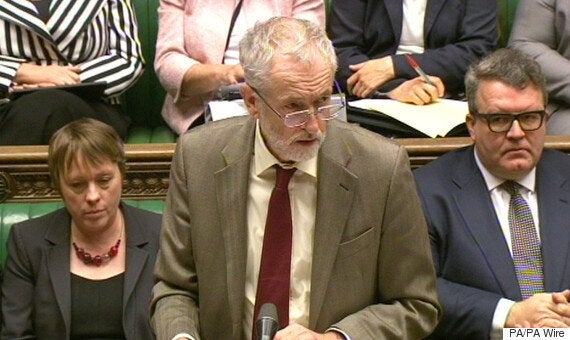 The public were divided over Jeremy Corbyn's decision not to support airstrikes in Syria
The public's reaction to his decision has been mixed. Some respected Corbyn for sticking to his guns, while others lambasted his unwillingness to act and the firefight that he has sparked within his own ranks.
Others predicted Corbyn's decision will be the "spark that sets Labour in open rebellion", and possibly end his leadership.
While some suggested no amount of provocation would force Corbyn's hand. They also questioned his motives.. and his leadership.
Others were more forthright in their analysis.
Popular in the Community