The five things you need to know on Thursday November 26, 2015…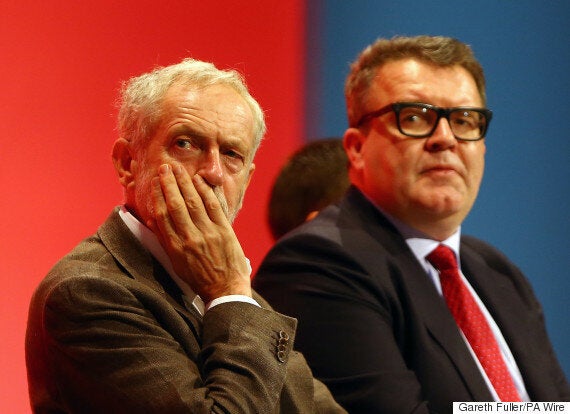 David Cameron has one of his most important Common statements of his premiership today as he delivers his case for UK military action in Syria.
Tory, Labour and SNP MPs alike will want to hear just whether each of the Foreign Affairs Committee's tests have been met - on the peace process, on UN authorisation, on clarity on boots on the ground and on legality. Cameron has a seven point plan he will set out, we're told.
But for Jeremy Corbyn this is also a huge moment. HuffPost revealed early this morning that he and other senior Shadow Cabinet ministers received a confidential briefing from intelligence and security chiefs at 7pm in the Leader of the Opposition's office last night.
I'm told that the briefing updated Corbyn, John McDonnell and his team on the scale of the ISIL threat to Britain and British citizens. It could be a game changer if it means that Corbyn has been given information on how the UK could act to prevent loss of life over here.
Yet when asked about the HuffPost story on Today, McDonnell gave a strong hint that his own personal view hadn't changed. He refused to comment on the confidential briefing but said: "I come from a point where I'm deeply sceptical about any British involvement in the Middle East and any action, full stop"
Dan Jarvis meanwhile says of Corbyn's response in the chamber today: "People will expect him to rule nothing out at this stage, rule nothing in." The Shadow Cabinet meets later today and its big decision will be on Monday. I'm told by one MP this morning that Hilary Benn may not be allowed to speak at the PLP later that day and that questions will only be to Corbyn.
The key point is that No.10 does not want to win such a crucial vote on a matter of war and peace by just one or two votes. It wants a serious majority. Only if there is either a Labour free vote or whipped vote in favour of action will that happen.
George Osborne told Today: "I think we can bring some unique capabilities to that conflict". Francois Hollande visits Vladimir Putin in Moscow today.
2) RETREAT RETREAT RETREAT?
Yesterday saw tax credits cuts dumped, police cuts kiboshed, some departmental savings reduced and a sharp reversal of Jeremy Hunt's refusal to go to ACAS with junior doctors. It's easy to see it all as a series of retreats (or sensible politics) in the face of fierce opposition and public unease.
Yet on welfare it seems that George Osborne may have slammed on the brakes, but he is still heading to the same destination - cutting the amount of in-work benefits. The Treasury officials yesterday said the tax credit changes allowed a 'smoother path to the same direction' and on the Today programme the Chancellor made plain he wanted to get to the same place, but at a different pace: "We're heading in the same direction, we're just taking an easier path to it."
The Resolution Foundation this morning put out a new analysis that claimed working families will still lose out by £1,000 in 2020, rising to £1,300 for those with children, thanks to £3.5bn cuts involved in Universal Credit. Osborne insists there are transitional arrangements to ensure no one loses out.
But there is a bigger political question here. As with the Omnishambles Budget, the 'strategic genius' of the Chancellor has once again taken a great knock. If he will still get roughly the same welfare savings by 2021, why on earth did he subject himself to all that pain on tax credits over the summer? Osborne got lucky with the OBR's £27bn windfall to help with his £4bn black hole but just imagine what else he could have spent it on if he'd not had the tax credits problem.
Ex Osborne aide Rupert Harrison last night candidly explained on Newsnight that the Treasury would have got the OBR's first rough forecast about six weeks ago, which would have been firmed up a fortnight ago. He also suggested that on the House of Lords, his old boss had forgotten LBJ's maxim of politics: know how to count.
Osborne's decision on tax credits means he will bust his own welfare cap for the next three years. But guess what? The job of explaining to Parliament that embarrassing state of affairs will fall not to the Treasury but a DWP minister.
There may be other problems hidden in the Treasury documents and let's see how many Day Two stories emerge. Already the tampon tax idea has met with a backlash from women on social media.
The IFS have their usual lunchtime briefing today after their wonks have pored over the figures overnight. On the tax windfall, Paul Johnson told Today: "It's a small change of a few billion, but that actually allows him quite a lot of wiggle room."
John McDonnell's Little Red Book stunt lays bare just how different things are under his and Corbyn's co-leadership (as it's increasingly being seen by some MPs) of the Labour party.
Corbyn supporters are complaining it's all mainstream media froth (though it went crazy on social media yesterday I'd point out). Labour MPs say it showed just how inexperienced the Shadow Chancellor was to think that his Mao joke wouldn't become such a big story - or such a gift to Osborne. Questions are being raised about the experience of those 'in the room' when McDonnell first floated the stunt idea - and how much he consulted the leader on it beforehand. Angela Eagle, no Blairite she, told the BBC "It probably backfired a bit".
McDonnell was pretty defiant on the airwaves this morning, stressing to ITV that "it's time to bring a bit of humour and flamboyance to politics". He later told the Today prog "I was trying to force another issue onto the agenda and I think it's done that." But Today also had Diane Wei Liang say it was 'chilling' to hear him quote from the book so many had been forced to read in labour camps. McDonnell said: "I don't support Mao of course not..of course if that's caused an offence I apologise to her." But he added that Osborne should also apologise: "selling assets to a Maoist state, no apology on that".
The Chancellor joked this morning that he had McDonnell's copy on his desk in the Treasury. Already the word is that Osborne is planning to sell the book at a Tory donor auction. The FT's Robert Shrimsley, like most sketchwriters, says the Apocalypse Mao stunt allowed Osborne 'The Great Escape' in the chamber on a day of his big tax credits retreat.
Perhaps the biggest cultural revolution is at the top of the Labour party. It no longer worries about Tory jeers in Parliament or how the media reports its activities. Commons 'performance', soundbites don't matter to some Corbynistas, who feel their man is a breath of fresh air to end the special adviser class's lack of cut-through with the public. That revolution feels like it's only just begun. Labour MPs will ask themselves if there's anything they can do to stop it.
BECAUSE YOU'VE READ THIS FAR…
One wheeze buried in the Autumn Statement was Osborne's bid to slash the taxpayer support Opposition parties get in Parliament - so called 'Short money' - by 19%.
But any changes to Short Money need to be approved by the Members Estimate Committee, which the Tories do not have a majority on. And the Chairman of the Committee is…Speaker of the House John Bercow (who may just want to be seen standing up for Parliament against the Executive).
Labour, the SNP and democracy campaigners have all attacked the plan. But it's either richly ironic - or a massive oversight - that the equivalent taxpayer support in the Lords (called 'Cranborne money') was not mentioned in the Chancellor's cuts plan. Maybe that would have been seen as too vindictive after the tax credits bloody nose? Or maybe someone just forgot about it.
The Sun reports that David Cameron was caught on camera mouthing the word 'Bob' at George Osborne as he delivered his 'We are The Builders' line yesterday. But the Government's huge injection of taxpayer cash to private developers in its housebuilding drive raises bigger questions.
House developer stocks went up 5% last night on the news, so already some have benefitted. The Treasury believe they can unlock barriers to building affordable homes for sale and part-purchase.
Yet Generation Rent say the Osborne plan is a missed opportunity, while HuffPost has dug out some figures on the number of Tory donors who have given to the party over the years - and who also happen to be housing and real estate firms.
If you're reading this on the web, sign-up HERE to get the WaughZone delivered to your inbox.
Got something you want to share? Please send any stories/tips/quotes/pix/plugs/gossip to Paul Waugh (paul.waugh@huffingtonpost.com), Ned Simons (ned.simons@huffingtonpost.com), Graeme Demianyk (graeme.demianyk@huffingtonpost.com) and Owen Bennett (owen.bennett@huffingtonpost.com)
Related