Albina Foisy is 101 years old. She also loves snow. A lot.
The centenarian, who is from British Columbia, was filmed elatedly making snowballs by her son Armand.
He later shared the touching clip on Facebook and, unsurprisingly, it's been viewed millions of times.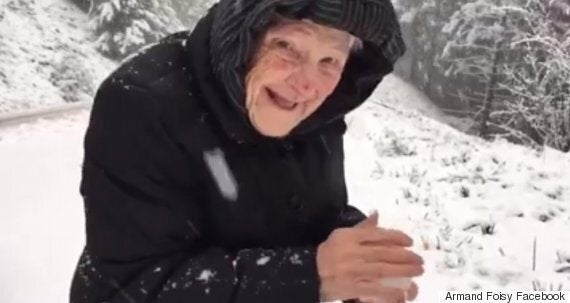 According to Armand, the pair were out driving but had stopped to admire the snowfall.
Before he knew what was happening, Albina had got out of the car and was picking up snow from the side of the road.
Armand followed and began to film her so he could send the clip to his son in Australia.
The 101-year-old grandmother chuckled to herself and rolled up a snowball. She then said: "Oh my, oh my, look at this," and hurled the snowball at a nearby tree. Much to her son's delight.
Later, Armand uploaded the video of his mum to Facebook with the caption: "Here's proof that if you find pure joy in the simple things you can live a 100 years."
It has since been viewed a staggering seven million times.
Armand told ABC News that his mother is incredibly perky for her age and they share plenty of wonderful moments like this.
He said he believed the video had resonated with many people because she is so genuinely excited about life.
"It is sheer delight and she can express it genuinely," he explained. "People around her feel that. It's awe-inspiring. It's really quite unique.
"She's a universal grandma."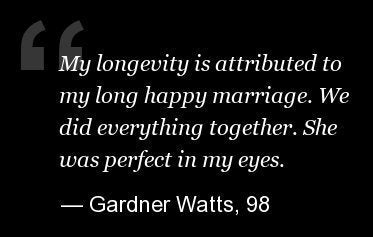 Secrets To Living A Long Life From Centenarians
Related