Currys and sister shop PC World look set to smash its web traffic record this Black Friday, as millions flock to the shop's website to seek out online deals.
The electrical retailer's website was making eight sales per second - and shifting 30 TVs every minute - this morning.
Orders were up 2,900% compared to the same time last week, and deals on items including Apple iPads, which were £30 off, and more than £100 off a Dyson V6 Animal Cordless Vacuum Cleaner.
Currys' online traffic was approaching the peak level at Boxing Day last year, and seven million visitors have come to its site this week alone.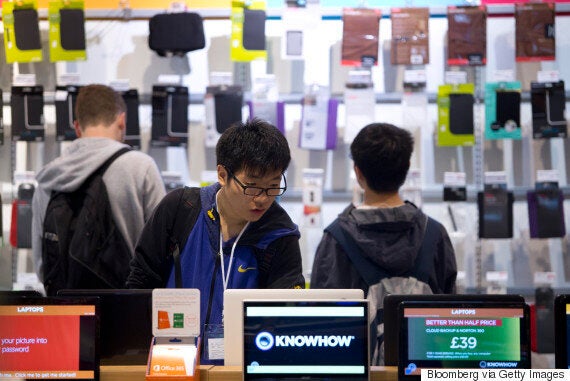 Other best sellers included the Samsung Ultra HD 4K 43 inch TV (£399, down from £549).
Currys was one of the most searched-for retailers for Black Friday according to Google's Trends service, which revealed it was among the most popular with Amazon and Argos.
Both Currys and PC World boosted their stock 40% to deal with the overload.
The online boost - a 1100% increase in hourly unique users - reflects the popularity of doing Black Friday shopping on the internet, after scenes of chaos in shops during last year's event.
Currys says that the online traffic moved from browsing on mobiles to desktops as people travelled to work this morning.
Stuart Ramage, E-Commerce Director at Currys PC World, said: "Last year was one of our most successful trading days ever so we've spent the last year preparing for this year's event.
"We've seen unprecedented demand online with a 53% increase in hourly web traffic and across the country we've seen customers queuing from before the stores open – everyone's in good spirits and things are running smoothly."