After nearly half a century reporting from India where he was the BBC's Delhi Bureau chief and acknowledged expert on his adopted nation, Mark Tully has reported on countless examples of hostily, trauma and bloodshed – from the assassinations of Indira and Rajiv Gandhi to the Bhopal gas disaster and destruction of the sacred Babri mosque by Hindu nationalists.
However, despite his vast experience, which he lightly touches on with his BBC Radio 4 programme 'Something Understood', regularly tuned into by an estimated million regular listeners, Sir Mark is convinced that the recent attacks in Paris mark a whole new chapter in terror.
"The stories I've had to tell always took place within acknowledged wars and disputes," he tells HuffPostUK. "But this sort of indiscriminate targeting of innocent people takes us to another dimension entirely."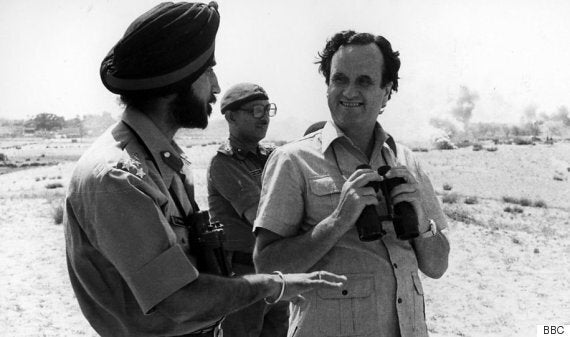 Mark Tully has been reporting on the evolution of South Asia for nearly half a century
Sir Mark is also a devout Christian, balanced by the karmic beliefs of his beloved India – and he reveals his heart is now broken by the "folly of religious hostility".
"These events reveal to me of the folly of myself and other religious believers," he explains, "that they are able to render us hostile to those of any opposing belief.
"In a nutshell, they are giving religion a very bad name.
"I would add that, having experienced other examples of hostility between nations and belief systems, I would advocate a non-violent response, rather than any kind of escalation. The events in Paris make me feel more anxious than ever that we find a solution.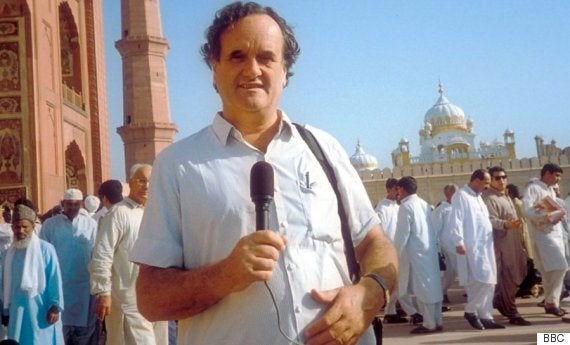 Mark Tully believes that the terrorism we've seen recently reveals the "folly of myself and other religious believers"
These events have also made the veteran journalist more anxious about the responsibility of media not to rush to report on events, sometimes "at the expense of accuracy, background knowledge, understanding, context, analysis".
He chuckles himself at the memory of reporting on the historic 1972 Simla summit between India's Indira Gandhi and Pakistan's Zulfikar Ali Bhutto – "I had to visit the post office to send back my accounts of their meeting. I'm not suggesting we go back to that, but perhaps just a little less instant, knee-jerk reaction…"
Sir Mark has been in London this week, chairing the jury for the DSC Prize, with the winner to receive a prize of US $50,000, to be presented to one author from any ethnicity or nationality provided they write about South Asia and its people.
"Every judge has different views on what they're looking for," he reveals. "I'm after a good story, while for others it's about the writing, the construction of the form. Saying that, we've achieved remarkable unanimity."
It's been fashionable for years to associate the region with the magic realism of Salman Rushdie, Arundhati Roy and their peers, but Sir Mark says this is often a western perception. "There can be too many attempts to strive to achieve this kind of feeling, be complex for its own sake, because writers sense it's fashionable in the west. Fortunately, there is still a lot of original South Asian writing. The Jaipur Book Festival is enormous, and huge numbers of books are published. Despite all of the impressive leaps of technology in South Asia, people are still reaching for books to help them understand themselves, and I doubt this will ever really change."
Last year's winner was Jhumpa Lahiri for 'The Lowland'. The DSC Prize for South Asian Literature 2015 will be awarded in Sri Lanka in January 2016. Find out more about the South Asian Literature Prize here. This year's shortlisted entries are below...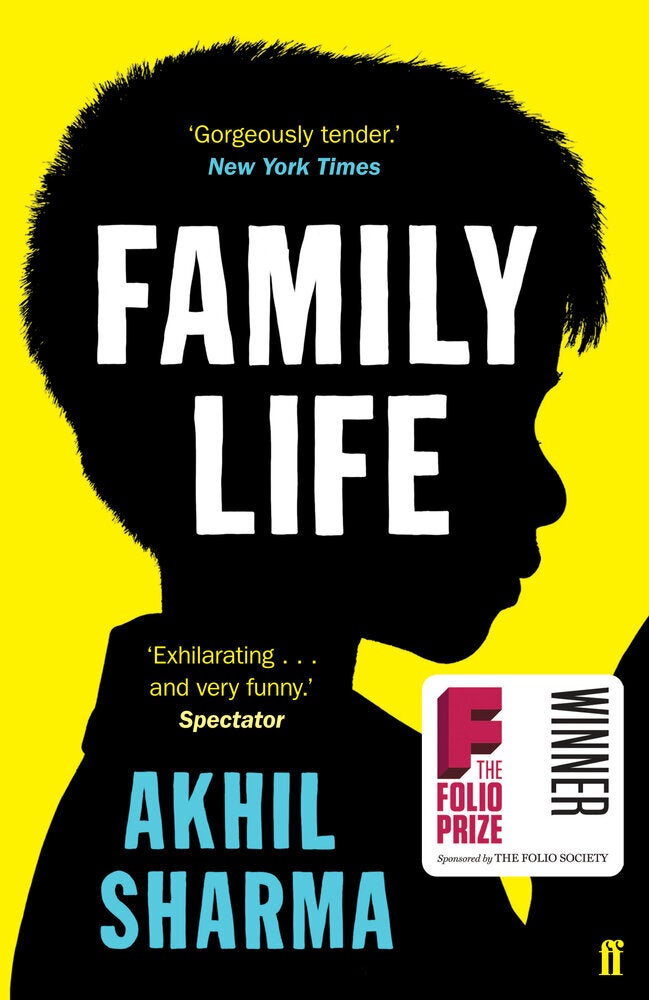 South Asian Literature Prize Shortlist
Related