Paddington station has been evacuated due to a fire alert on Saturday and commuters have been warned to expect delays.
Passengers were told to leave the station at about 9.15am when a fire alarm was triggered.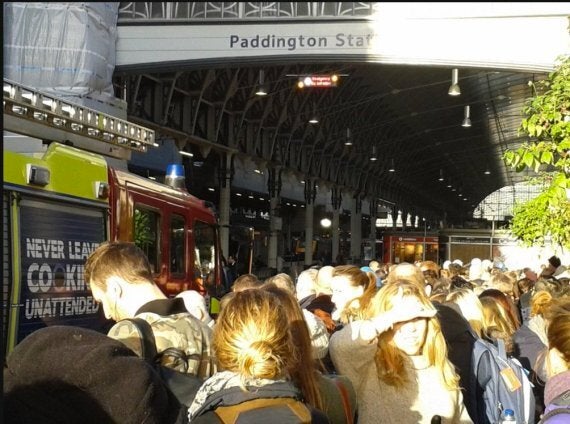 Paddington Station was evacuated on Saturday after a fire alarm was triggered
Trains were being held on platforms while firefighters attended the scene.
There have been no reports of injuries.
A spokesman for Great Western Railway tweeted: "Due to fire alarms being triggered at Paddington trains are at a stand still and passengers are being evacuated. Updates to follow."
The spokesman later said trains were now moving, but commuters should expect delays.
Popular in the Community