For their first performance of this weekend's live show, they took on Silentó's 'Watch Me (Whip/Nae Nae)', and were joined by their sons, who performed a dance routine alongside them, front and centre.
As if that wasn't enough, they were then joined by their mentor Cheryl Fernandez-Versini, who looked like she was having the time of her life busting a move with them.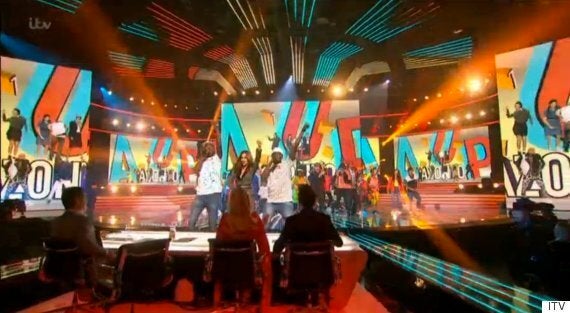 The judging panel were clearly impressed, with Simon Cowell telling them, after initially being drowned out by applause from the studio audience: "I'm going to keep this short, you are getting this so right. On the money, current and fun."
Rita Ora added: "I love that you guys have fun, but I have to give you credit. You're credible performing artists at the same time. You're on your way to being - aside from my girls - a massive contender to win the show."
For their second performance of the night, they tackled Taio Cruz's hit song 'Dynamite', which Simon remarked had seen them make the transformation "from contestants to artists".
Nick Grimshaw then took it one step further, claiming they'd gone "from contestants to artists… to national treasures".
Fortunately, he managed to get things back on track, and won praise from the judges for his second performance, of Otis Redding's 'Try A Little Tenderness'.
Popular in the Community