Army medics are likely to be drafted in if junior doctors go ahead with a planned strike this coming week.
The Press Association reported that the guide explained: "It is likely that our armed forces colleagues will be asked to step in to provide support for clinical services on the days of action.
"The law does not permit them to take part in industrial action, but their support for services during the industrial action is welcome."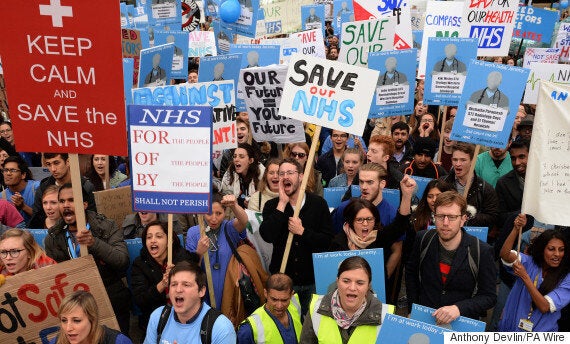 The strikes are set to take place over change to junior doctor contracts
Doctors are poised to take action on three days over pay and working conditions, providing emergency care only for 24 hours from 8am on Tuesday followed by full walkouts from 8am to 5pm on December 8 and 16.
The Department of Health, NHS Employers and the BMA have been involved in negotiations hosted by the Advisory, Conciliation and Arbitration Service (Acas), to try to reach agreement ahead of the strike action.
The action would cause mass disruption to the NHS, with hospitals forced to cancel outpatient clinics and non-urgent operations.
Health Secretary Jeremy Hunt previously refused to agree to discussions unless BMA officials came to the negotiating table first, but changed his mind on Wednesday when he told BMA chairman Dr Mark Porter "any talks are better than strikes".
A BMA spokeswoman said: "Strike action is still planned for Tuesday, and talks will carry on on Monday."
Junior doctors have been up in arms over the proposed changes to their contracts.
Under the new proposals, junior doctors' normal working weeks would be altered , so they could work Saturdays and up to 10pm every night of the week except Sunday.
This would mean that junior medics would be paid a standard rate working those hours, losing out on money.
The British Medical Association's junior doctor committee has warned that the changes will risk patient safety as overtired and overworked medics are stretched even further.
Popular in the Community