The musician and activist was speaking on Irish radio when he expressed his feelings, concerning the loss of his middle daughter.
"Part of me kind of half-expected [it with] Peaches, to be honest with you, the way she was carrying on, there's nothing you can do about it," Geldof told Miriam O'Callaghan on RTE Radio 1.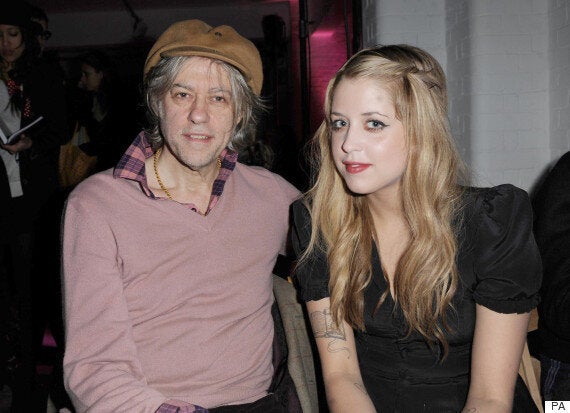 Bob Geldof with his late daughter Peaches
"This thing of being forever 25, in my head, that's unbearable, simply because of that cliche - you're not supposed to see your children die.
"But she is the one who is with me every second of the day and she is the one who bangs into my consciousness at any moment, especially in any down moment ... where I'm not doing something. She's very present."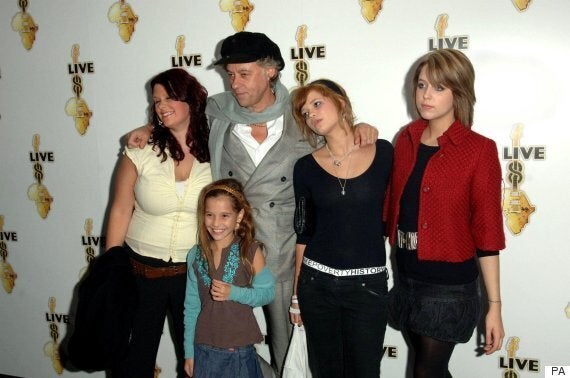 Bob Geldof has brought up Tiger Lily (front) alongside her three sisters, ever since the death of her mother Paula Yates
Peaches Geldof died of a heroin overdose in April last year, aged 25. She was the mother of two young children, and married to musician Thomas Cohen.
Bob Geldof's family have been through more than their share of tragedy. The girls lost their mother Paula Yates in September 2000, when she died from a heroin overdose.
Three years before, Tiger Lily lost her father Michael Hutchence when he asphyxiated himself in a Sydney hotel room. When she lost her mother too, Bob Geldof took Tiger Lily into his home and has brought her up alongside her three sisters.
Bob recently married his longtime partner Jeanne Marine in a French ceremony in April this year. The pair became engaged very soon after Peaches' death, with Bob explaining the grieving family needed something to look forward to in their sadness.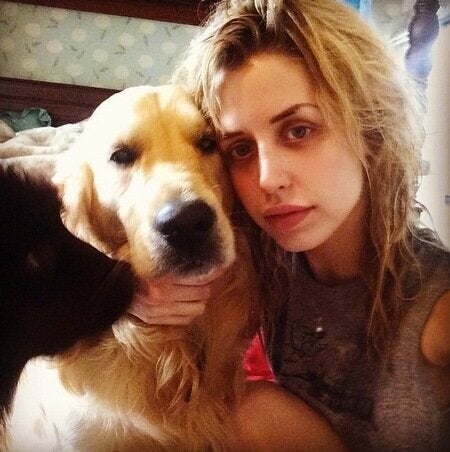 Peaches Geldof 1989 - 2014