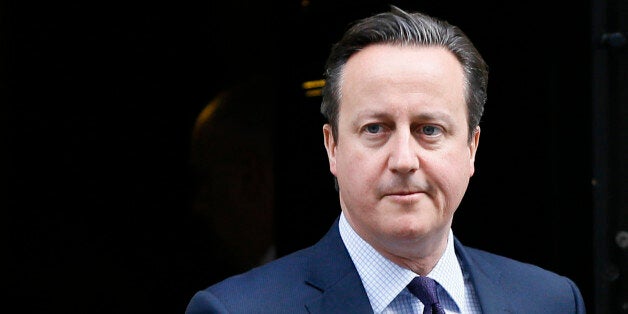 Britain appeared to be heading for war in Syria tonight after David Cameron announced he will go ahead with a Commons vote on military action.
In a clear signal that he now felt he had enough Labour MPs on board for a clear majority, the Prime Minister used a televised address to reveal that he would recommend to the Cabinet on Tuesday a debate and vote on RAF airstrikes against ISIL terrorists.
The Prime Minister said the vote would take place this Wednesday and made clear that he was prepared for the Commons to stay up all night to hear all the arguments in a "long and full debate".
The number of Labour MPs set to back the PM is expected to fall and whips on both sides are already talking about 40-50 voting for action. That could still deliver a majority of more than 100.
Mr Cameron has previously said that he would not even call a vote unless he was confident he had sufficient cross party support to win. He has warned that losing a vote, as he did in 2013, would be a propaganda gift to ISIL.
The Government has a working majority of only 16 and with upto 15 Tory rebels needs a large chunk of Labour support to carry any vote.
Both pro-and anti-airstrikes Labour MPs have called on the PM to delay the vote so that they can get a clearer answers on the military, diplomatic and legal issues that concern them.
In his TV address, Mr Cameron said: "As I said last week, the decision to take military action is one of the most serious a Prime Minister can make.
"Tomorrow, I will be recommending to the Cabinet that there be a debate and vote in the House of Commons on Wednesday on a motion to participate in coalition airstrikes against ISIL in Syria.
"ISIL poses a very direct threat to the United Kingdom – and as we have already seen in Iraq, British airstrikes can play a key role in degrading them; but they are only part of a comprehensive strategy for Syria.
"This strategy must include the international community working together to find a political solution to the turmoil in Syria; a continuation of our extensive humanitarian efforts; and a clear commitment to post-conflict reconstruction of Syria."
Mr Cameron's decision to go for a Wednesday vote is a rebuff to Jeremy Corbyn and Tom Watson, who both wrote to him to request a delay in the vote to allow MPs a chance to ask further questions.
He told broadcasters that he wanted to give "full consideration, to make speeches, to make points, to ask me questions, to examine the government's case".
"We will take the action necessary to make sure we have, in many ways, the equivalent number of questions we would often have across a two-day debate in one day."
It is understood that the PM will tear up the usual Commons business on Wednesday to make way for the marathon debate.
His words came amid speculation that even the Liberal Democrats could join the Democratic Unionist Party in backing the Government.
A spokesman for Mr Corbyn said after Mr Cameron's statement: "Matters of national security are far too important to be bulldozed through the House of Commons for political convenience."
In his TV clips, Mr Cameron was also challenged on one of his most controversial claims from last week, when he claimed that intelligence had shown that 70,000 'moderate' ground troops in Syria could be used to displace ISIL.
"The 70,000 figure was provided to me by my experts and that's why I made that point in the House of Commons," he said.
"Obviously in Iraq we have ground troops there in terms of the Iraqi army and the Kurdish Peshmerga forces. As I said last week, the Syrian situation is more complicated but there are some ground troops in terms of Free Syrian Army and other troops that are able to take action against ISIL.
"But in any event, it is right for us, when the action we have taken has been successful in Iraq – it's shrunk ISIL territory by 30%, it's damaged their infrastructure, it's set them back – it's right to extend that action to Syria. But let's be clear, there is no military solution to this issue."
Several Tory MPs have called the 70,000 figure far-fetched and misleading.
Mr Cameron made the wider case for action tonight however.
"The action we are taking is part of a broader strategy – a political strategy, a diplomatic strategy, a humanitarian strategy – and in the end, the answer to what is happening in Iraq and in Syria is the same. We need good strong government's that represent all of their peoples – Sunni, Shia, Kurd, Christian and Druze.
"That is right for Iraq, that is right for Syria. It will take time, this whole strategy will take time but it's the right thing to do to make sure we go after the terrorists who threaten people in our country just as they attacked and killed those people on the streets of Paris, on the streets on Ankara, on the streets of Beirut and indeed British people on the beaches of Tunisia."