Jeremy Corbyn has been accused of "bullying" Labour MPs into supporting his opposition to expanding British airstrikes against Isis from Iraq into Syria.
In a heated argument on the BBC's Daily Politics on Monday afternoon, Daily Telegraph columnist Dan Hodges clashed with journalist Rachel Shabi and Labour MP Rupa Huq.
Hodges, who is famously no fan of the Labour leader, said MPs and shadow cabinet members who wanted to vote with David Cameron had been put under pressure by Corbyn and his supporters.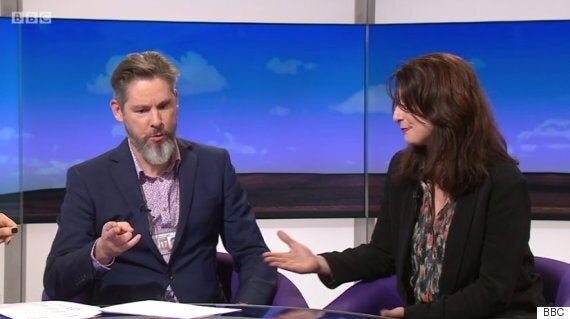 He said Corbyn-supporting groups such as the grassroots Momentum organisation were guilty of "turning this into a loyalty test to the leader of the Labour Party and that's absolutely shameful".
"Jeremy Corbyn is allowed to put forward his view. The opponents of Jeremy Corbyn are being told if they disagree with Jeremy Corbyn they will face deselection - that is bullying," he said.
But Shabi accused Hodges of turning the discussion over whether to go to war in Syria into a "school yard debate" as the pair talked over each other. "I don't know if it's bullying if you are being asked to consider carefully a decision," she said.
Hodges said Labour MPs should be able to vote with their "principles" in favour of military strikes "without the sort of threats and intimidation" they were experiencing.
Shabi also dismissed the idea it was Corbyn, rather than his opponents, who had "created the politics" of the argument.
Hodges hit back: "Well who has, Father Christmas?"
Clashing with Huq, the Labour MP for Ealing Central and Acton, Hodges said he was shocked she did not think supporting Labour members were threatening to get moderate Labour MPs ousted.
"Are you seriously saying there are not letters going around, there is not pressure being brought to bear to be deselected?" he asked.
Huq dismissed deselection threats as "media hot air" and noted she had not been threatened even though she voted for Yvette Cooper to be leader.
Related