Tuesday's junior doctor strike has been postponed after a last-minute breakthrough talks between the British Medical Association and the Department of Health.
The first strike was due to start at 8am but following negotiations between the government and the BMA, the walkout has been postponed.
The talks, at conciliation service Acas, appear to have led to an outline agreement being reached.
But despite the fact that tomorrow's industrial action - as well as two other strikes - will not go ahead as planned, they have not been called off completely.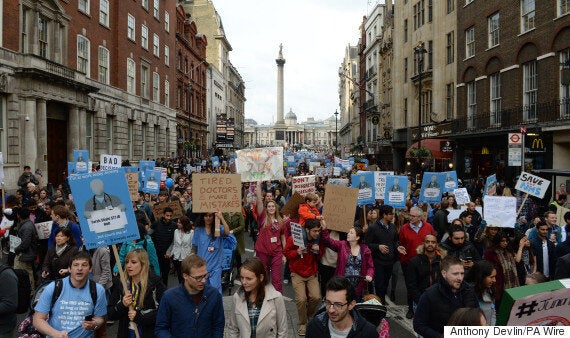 Tuesday's junior doctor strike has been postponed
The BMA now has until 13 January to recommence strike action.
A spokesman for the Advisory, Conciliation and Arbitration Service, which has been hosting the talks, said: "Following five days of productive talks under the auspices of Acas, the BMA, NHS Employers and the Department of Health have reached an agreement.
"Acas is pleased that the talks have been held in a constructive manner and cooperative spirit between the parties, that will allow an improvement in industrial relations."
Despite this latest turn in events, some disruption will still ensue, since a number of non-urgent procedures have already been cancelled.
Junior doctors have been up in arms over the proposed changes to their contracts.
Under the new proposals, junior doctors' normal working weeks would be altered, so they could work Saturdays and up to 10pm every night of the week except Sunday.
This would mean that junior medics would be paid a standard rate working those hours, losing out on money.
The British Medical Association's junior doctor committee has warned that the changes will risk patient safety as overtired and overworked medics are stretched even further.