Gordon Ramsay has leaped to the defence of his daughters after they were criticised for wearing short skirts in a family photo.
The TV chef blasted the 'sick' trolls after sharing the Instagram snap of daughters Matilda, 14, Holly, 16, and Megan, 17, at a 16th birthday party for his twins Holly and Jack.
Gordon captioned the pic: "Very cool 16th birthday party @heddonstkitchen last night congratulations Jack & Holly #prouddad."
Soon after sharing the snap, the 'Kitchen Nightmares' star was inundated with comments about how the girls were dressed.
"Beautiful girls but let them be GIRLS. Those dresses are for grown a** women," one wrote.
While another said: "Wow, 16 going on 25, those dresses are real hoochie."
"Those girls are 16?? Jeez from the clothes I would have guessed 21," another added.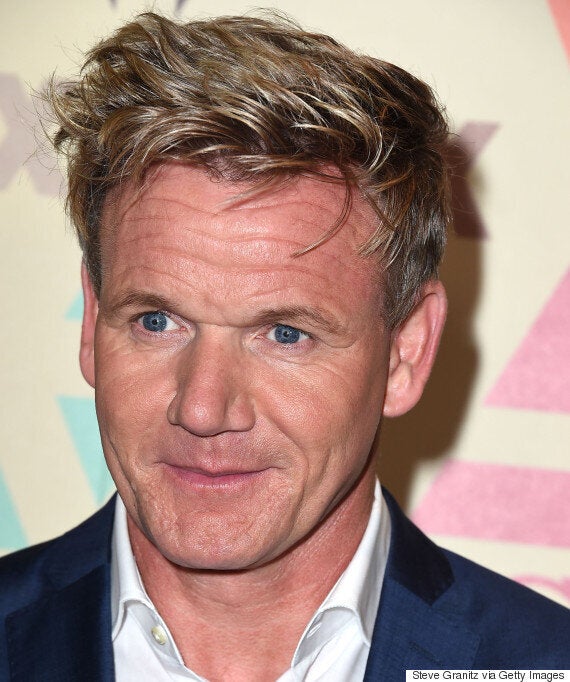 But many others defended Gordon's family, saying they should stop 'slut shaming' the girls.
"If seeing a 16-year-old girl's thigh makes you uncomfortable, you should get your head checked. This is not the 1950s, so stop slut-shaming girls for dressing how they want to," one wrote.
Another added: "Everyone needs to chill. They all look beautiful!"
Meanwhile, Gordon said it was his job to teach his children how to respect others.
He wrote: "Sick minded people... my job is to teach my son how to respect girls."
Earlier this year, Gordon shared another pic of him posing with Jack.
The 16-year-old is the spit of his famous dad in the snap, which also showed they have more than just their shared looks in common - they love a blue vest too.