The new heavyweight world champion Tyson Fury and his wife returned home from Germany via car and ferry because they didn't want to take any risks over Paris' pregnancy.
The boxing champion's wife is said to have previously suffered two miscarriages, according to a source.
Fury and his wife are already parents to daughter Venezuela, five, and son Prince John James, three.
Paris had announced she was pregnant just hours before her husband began his fight against Wladimir Klitschko on 28 November.
After Fury was crowned champion on 29 November, he and his wife started the 140 mile drive to Rotterdam, an overnight ferry to Hull and then a drive to Manchester the other side.
Fury has not yet confirmed this was the reason he and his wife decided to take the ferry.
Either way, P&O tweeted their delight at having Fury on board, using the hashtag #FerryImportantPerson.
Clive Gossop, P&O's Head of Operations North Sea, told the Hull Daily Mail: "We were delighted to welcome the new Heavyweight Champion of the World on our Pride of Bruges this weekend.
"He was a pleasure to have onboard and we look forward to taking him to his next defence."
There is no evidence that flying while pregnant can cause a miscarriage.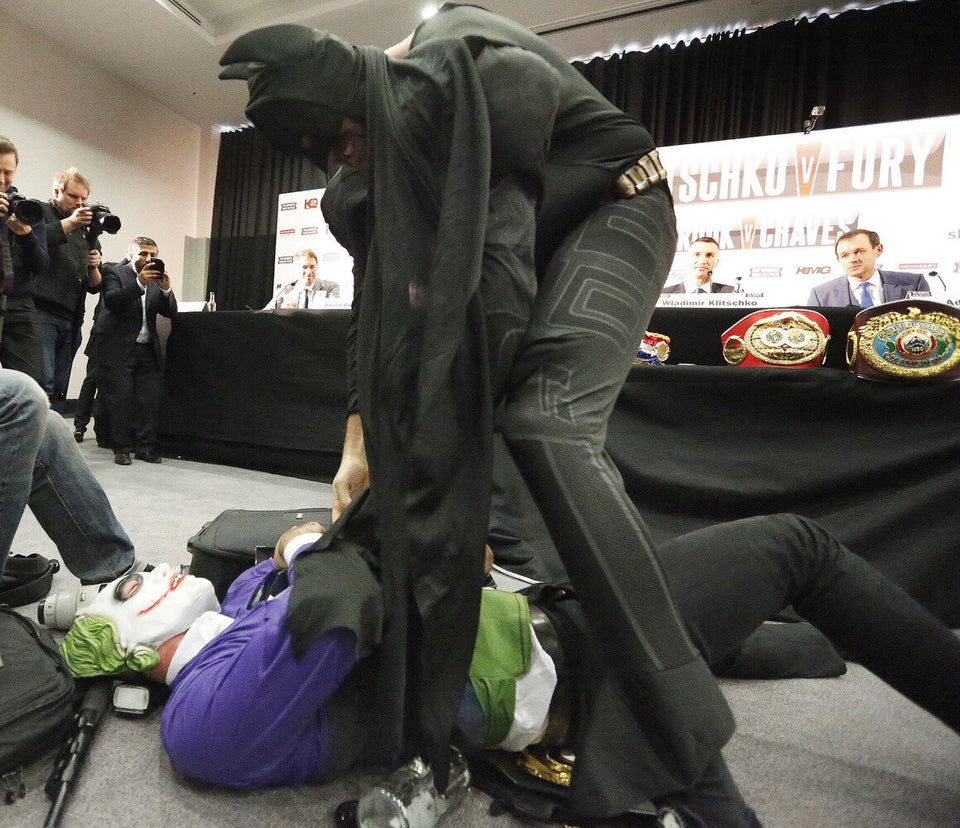 Wladimir Klitschko v Tyson Fury Press Conference
Related