The five things you need to know on Tuesday December 1, 2015…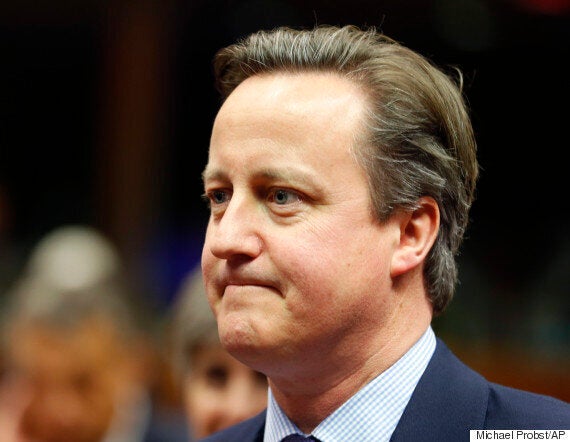 1) START THE WAR COALITION
Of course, it's not 'war' in the usual sense, it's an extension of RAF bombing from Iraq to Syria. But when the PM gets the Cabinet's approval this morning for a vote and debate on military action, he's setting the UK on a course to join a wider coalition whose ultimate aim is to win the war on ISIL.
The sense of urgency in No10 is palpable. PMQs will be scrapped tomorrow and Commons business torn up to allow an all-day debate lasting from 11.30am to 10pm, though it is possible it could go on even later (if even pro-war Labour MPs dig in with Tory constitutional backbenchers who want a fuller debate on such a crucial issue). Government business managers are embarked on their own war of attrition, hoping that more than ten hours debate will satisfy the most sceptical backbencher.
Of course a prosaic reason for squeezing the debate into one marathon session is that the PM has pledged to go to Bulgaria (part of his EU negotiation plan, not least on migrant benefits) on Thursday. The actual Commons motion to be voted on will be 'inclusive', say Government sources - covering not just ISIL precision bombing, but reconstruction and the diplomatic route.
What about the numbers? Late last night Philip Hammond said he was 'confident'. Government whips are expecting around 50 Labour MPs to back the PM. But I'm told that Labour's own latest best estimate is of around 70, though that number could whittle down. Senior Labour figures like Tom Watson are irritated that Cameron has ignored their pleas for more time and more answers on things like the infamous 70k ground troops claim. What's made Cameron even more emboldened have been hints from the Lib Dems they will (along with the DUP) back him.
Labour's Pat McFadden, a shadow foreign office minister, calmly pointed out that Labour had already approved overwhelmingly to bomb ISIL (and many MPs point out this is 'bombing ISIL' not 'bombing Syria') in Iraq last year and this was just an extension of that. As I've said before, Corbyn was teller for the Noes in that 2014 Iraq vote.
Later today, the Foreign Affairs Committee meets and could issue a short swift report tonight that is helpful to the Government. Whether the Defence Select does the same is unclear.
Stop the War has an emergency protest outside Parliament at 6pm tonight. Will Jez be on it?
Jeremy Corbyn's leadership faced severe challenges from both his Shadow Cabinet and the PLP yesterday .The first key decision was to grant a free vote (full marks to the Mirror for splashing on that Monday), which as Diane Abbott pointed out hands Cameron victory 'on a plate'. Note the role of Rosie Winterton here: the Chief Whip was the one who handed Corbyn the fateful news - which he duly read out - that 43% of their MPs (that's 99) were in principle minded to back the PM.
The other key decision was the Shad Cab forced Corbyn to back down on an attempt to declare a new official policy line of being against the war. John Healey (who is anti-bombing) and Andy Burnham led those who pointed out that it would be unsustainable to have both a free vote and an anti-bombing policy at the same time. They also rammed home that such a move would make MPs prone to Momentum-style challenges in their local parties. Burnham warned he didn't want to be part of a 'sham Shadow Cabinet'. "You can't throw us to the wolves". Shadow ministers were furious with Clive Lewis's veiled threat last night that 'on their heads be it' if they vote for war.
Read our full detailed account of the verbal fire Corbyn faced at the PLP and Shadow Cabinet HERE. Margaret Beckett attacked the 'outrageous' attempt to use the NEC to bounce opinion, Kevan Jones accused the leadership of 'subterfuge and double dealing', Pat McFadden wanted to know if there would ever be circumstances when Corbyn backed military action - he got no reply. Jack Dromey won long applause for attacking Ken Livingstone's 7/7 remarks (Ken repeated his words on Today at 7.30am saying "I simply told the truth").
But one of the most striking incidents was Hilary Benn showing what some said was open contempt for Corbyn, suggesting the public wanted real leadership against the terror threat and weren't getting it. Benn was on the Today programme and had no problems with the spectacle of Corbyn opening the Syria debate with an anti-war case and him closing it with a pro-bombing one.
Benn was interesting on whether he would have resigned if Corbyn had imposed a whip. In a classic non denial denial, he said "I wasn't planning to quit" (note the word 'planning')…that's not the issue we have to worry about now" (note the word 'now'). He added today: "I have no interest in leading the Labour party…I'm doing my job as Shadow Foreign Secretary".
There are still problems with Cameron's case. David Davis pointed out there was simply a lack of targets for US airstrikes never mind British ones. More worrying are reports in the New York Times yesterday that ISIL is set to move its command and control centres for terror ops to Libya. "A great exodus of the Islamic State leadership in Syria and Iraq is now establishing itself in Libya" said Omar Adam, 34, the commander of a prominent militia based in Misurata. That would expose the flaws in the last Western intervention in the Arab world.
Labour's other pressing political problem is this: what do party canvassers tell voters in Oldham when asked the simple question 'what are you going to do about Syria?' Do they take the leader's line..or Benn's? Don't forget the vote takes place on the eve of the by-election on Thursday. David Blunkett told Radio 4's The World Tonight: 'we are within three days of a by election in Oldham that we are in danger of losing'.
Rachel Sylvester in the Times has some leaked focus groups on why Labour lost in 2015, including the line from swing voters that the party was 'on the side of losers..not people like me'.
Alan Johnson, the man who so nearly could have become Labour's leader all those years ago, is back on the front line again today. AJ launches Labour's In campaign for the Eu referendum with another playing of the terror card.
His overnight words are thus: "The lesson from Paris is clear: to tackle terrorism we must stand shoulder to shoulder with our allies in Europe. The security of Britain is inextricably linked to staying in Europe….With challenges like the refugee crisis, terrorism and Russian aggression on the EU's borders, Britain is stronger when working with our allies, committed to peace, democracy and international law." Expect some strong pushback from Vote Leave and leave.eu. Our own Owen Bennett has an interview with the woman who is heading up Leave.eu, Liz Bilney.
But AJ has another warning, that the UK is at risk of 'perishing by plebiscite' i.e. that the SNP would use a Leave vote to trigger a fresh Scottish independence referendum.
BECAUSE YOU'VE READ THIS FAR…
The Cabinet committee on Heathrow - or to use its formal title the 'Economic Affairs (Airports) sub-Committee - is due to meet any day. It was due to meet last Thursday but the Syria statement kiboshed that, and had been due to meet today but that too is uncertain. The committee is chaired by the PM - hence the delay - and includes George Osborne and Sajid Javid.
Senior sources at Heathrow are confident that the committee will confirm that the Davies Commission was right to back a third runway, with key conditions on air quality. Gatwick still hopes it's in with a chance. Today, the Environmental Audit Committee holds ministers' feet to the fire, demanding more pollution and noise guarantees. The real question is how Boris and Zac will react if the green light is given to Heathrow. And will there be a vote in the Commons…?
David Davis is viewed in No10 as an unguided missile but he can point to several campaigns that have made life difficult for the Government. His latest is to join forces with freedom of information campaigners to protect the FoI from being neutered in the latest reform plans. He told an all-party parliamentary briefing yesterday that more than a dozen Tory MPs would join the fight, adding "we can find an appropriate response in one House or another." That Govt majority of 16 is in trouble again.
"I think this is an eminently winnable campaign to protect what I think is the strongest constitutional legacy of the [Tony] Blair government." Yes, you read that right. Moreover, this is another area where the tag team of DD and Tom Watson is limbering up. Watson has already announce Labour's own review - with a view to strengthening FoI, not weakening it.
If you're reading this on the web, sign-up HERE to get the WaughZone delivered to your inbox.
Got something you want to share? Please send any stories/tips/quotes/pix/plugs/gossip to Paul Waugh (paul.waugh@huffingtonpost.com), Ned Simons (ned.simons@huffingtonpost.com), Graeme Demianyk (graeme.demianyk@huffingtonpost.com) and Owen Bennett (owen.bennett@huffingtonpost.com)