Charlotte Church has urged opposition MPs to stop asking David Cameron to apologise over his comments suggesting people who vote against intervention in Syria are "terrorist sympathisers".
She instead demanded that they get on with giving their arguments against military intervention.
As debate raged in Parliament over the issue, the singer-turned-activist tweeted:
And as the debate rolled on, she continued:
Many tweeted in support of her comments...
While thousands vented their fury at the PM's claim on social media, pushing #terroristsympathiser to the top Twitter trend in the UK on Wednesday morning, a poll in The Times also added to Cameron's embarrassment.
The survey found nearly one third of people would fit into Cameron's description of "terrorist sympathisers" by not backing British airstrikes against the so-called Islamic State in Syria.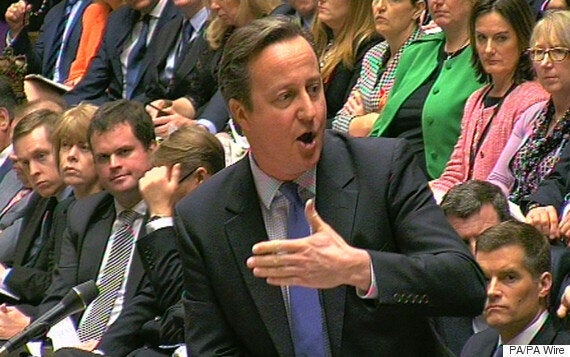 Cameron's comments caused outrage
A Labour spokesman fired back: "It is a contemptible and desperate slur which demeans his office. He clearly realises he has failed to make a convincing case for military action in Syria and opinion is shifting away from him."
Corbyn's unofficial campaign group led the charge, branding the remark "disgraceful".
Labour MPs, including Lisa Nandy, Wes Streeting, and Jonathan Reynolds followed suit.
Church has previously encouraged people to voice their opposition to bombing targets belonging to the so-called Islamic State terror group (also know as Isis, Isil or Daesh) in Syria.
At the weekend, she told people to contact their MP to stand against military intervention in the war-torn country.