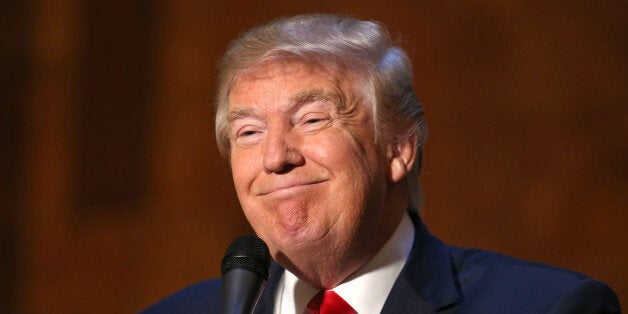 Donald Trump has detailed a fresh approach to defeating the Islamic State should he become president –- killing families.
The Republican presidential frontrunner, who has ramped up his anti-Muslim rhetoric in the weeks following the Paris massacre, had previously floated the policy idea of "bombing the shit" out of the jihadists in Syria and Iraq.
Criticising President Obama's approach to foreign policy in the region, the business tycoon said: "We have a President that doesn't know what he is doing," adding: "I would knock the hell out of ISIS. I would hit them Brian so hard, like they've never been hit before."
On the danger of civilian casualties, Trump said he would "try his best" to avoid them, but noted: "The other thing with the terrorists — you have to take out their families."
He continued: "When you get these terrorists, you have to take out their families! They care about their lives, don't kid yourselves. They say they don't care about their lives. But you have to take out their families."
This is not the only policy shift Trump has promised to enact. At a recent campaign rally in Ohio, the property mogul said he would bring back waterboarding for the interrogation of suspected terrorists. "If it doesn't work, they deserve it anyway for what they're doing to us," he added.