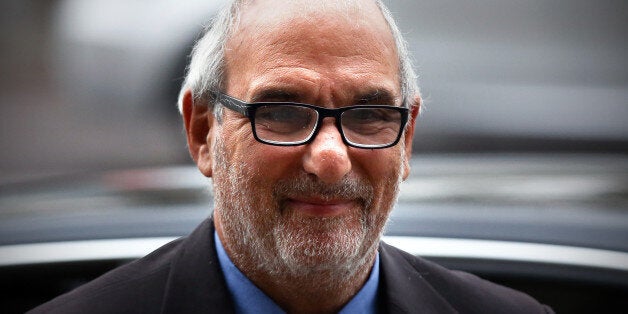 Alan Yentob, the BBC's creative director and former chairman of trustees for the scandal-hit Kids Company, has resigned, citing speculation over his role at the charity as a "serious distraction".
"The BBC is going through particularly challenging times and I have come to believe that the speculation about Kids Company and the media coverage revolving around my role is proving a serious distraction," he said.
"So I have spoken to Tony Hall and told him that I think it best that I step down from my senior management role as Creative Director at the end of this year and focus on programme making and TV production - including of course the Imagine Series. I will also continue supporting Christine Langan and her team as Chairman of BBC Films."
"I love the BBC and will continue to do everything I can to ensure that it thrives and fulfills the great expectations we all have of it."
An investigation by the BBC Trust into whether Yentob had compromised the company's editorial independence over his interventions on behalf of Kids Company concluded he had not.
Tony Hall, the BBC director general, added: "lan is a towering figure in television, the arts, and a creative force for good for Britain. He has served the BBC with distinction in a number of different executive roles – all of which have been characterised by his energy, creativity and commitment to public service. He has an extraordinary roll-call of achievement.
"For the record, BBC News considered whether Alan Yentob had influenced the BBC's journalism on the reporting of Kids Company. They concluded that he did not. Despite that, I understand his reasons for stepping down as Creative Director. He has been thinking about this carefully for some time and we have discussed it privately on a number of occasions.
"I am pleased that Alan will be continuing his brilliant work as a programme maker at the BBC in the future."
Popular in the Community