Ever dreamed of actually having your hair cut by Edward Scissorhands? This might be the closest you'll ever get...
Spanish hairdresser Alberto Olmedo is taking things to a whole new level at his Madrid salon, by styling clients hair with swords, fire and "finger scissors".
Olmedo admits his methods are "a bit medieval", but claims it's the only way to get both sides of a haircut "mathematically exact" and completely even.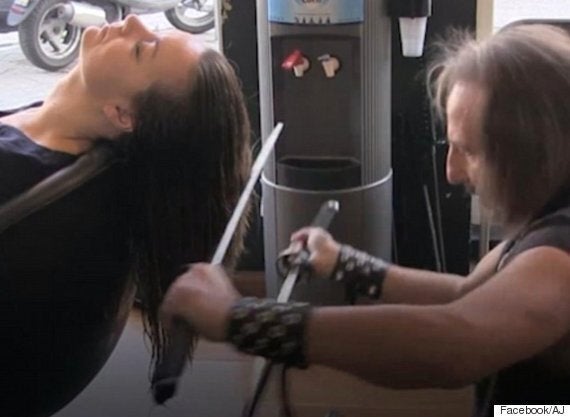 The video above shows Olmedo cutting his clients' hair using a blow torch at a temperature of 1,300 C and subjecting a woman to his "samurai technique" using two sharp swords.
He also whips out his unique invention - a pair of claw-like scissors which fit on his fingers a-la Edward Scissorhands.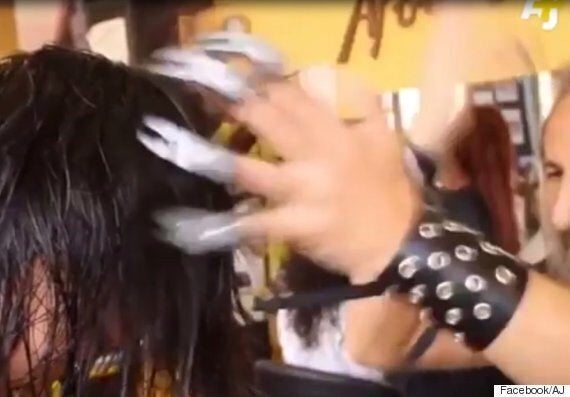 "Sometimes you have to use a bit of your imagination to get positive results," Olmedo said of his (terrifying) methods.
We can't see ourselves booking an appointment anytime soon.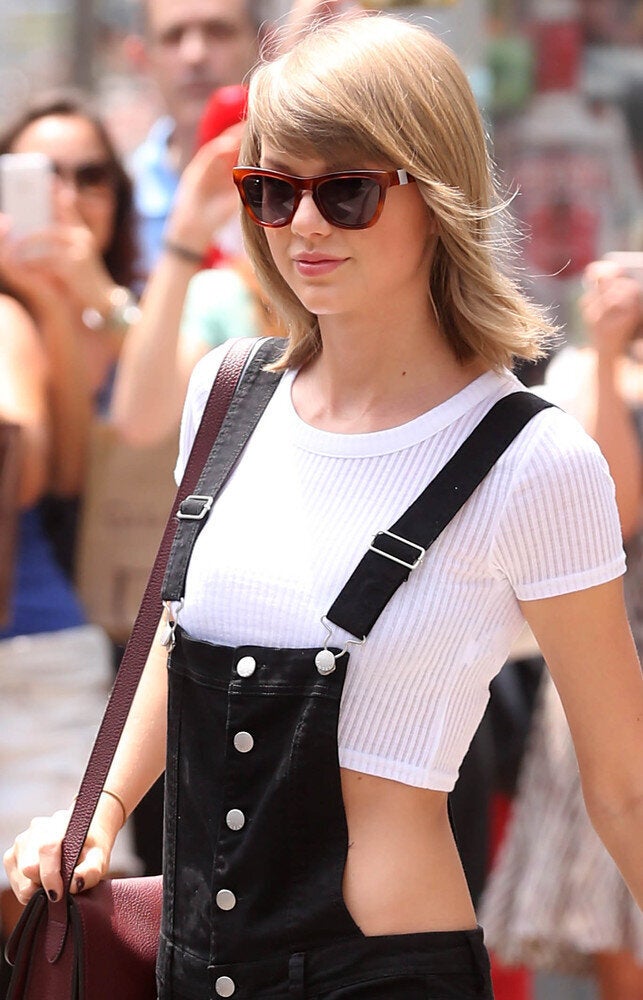 10 Hottest Short Hairstyles Of 2015
Related