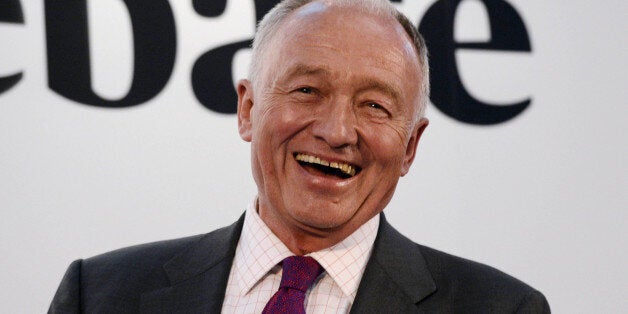 Ken Livingstone has said Labour MPs who voted in favour of airstrikes in Syria should be prepared to be deselected as candidates for the next election.
Last night the Commons approved David Cameron's plans to launch RAF attacks on Isis with a vote of 397 to 223 in favour - a majority of 174. A majority of Labour MPs voted with Jeremy Corbyn against the plan. However 66 Labour MPs, including shadow foreign secretary Hilary Benn, backed the prime minister.
Livingstone, a close ally of Corbyn, told LBC radio this morning that some Labour MPs who had voted in favour of military action would likely be ousted by their local party members as a result.
"People have got a right to have a candidate they agree with. An MP's job shouldn't be for life," he said. "It was very bad in the old days when people got selected and were there for 50 years and no one had any chance to get them out.
"If I had an MP who had voted to bomb Syria then I would be prepared to support someone challenging. As long as they were good on a load of other issues.
"I did not object when the right-wing of my constituency back in 1990 ran candidates to try and deselect me I believed they had the right to do it. This is politics. Democracy can't just be for the MPs it's got to be for the rank and file as well."
Asked if he expected there to be deselections, Livingstone said: "There might be a few. Even at the hight of Labour struggles back in the 80s and early 90s you were talking in single figures."
This morning shadow chancellor John McDonnell gave his backing to Walthamstow MP Stella Creasy, amid reports leftwing activists in her seat are trying to deselect her.
McDonnell said this was "not acceptable". He told BBC Radio 4's Today programme: "I tweeted yesterday, because there was people putting it around that there was some attempt to deselect Stella Creasy. I tweeted yesterday there is no way she should be deselected, she's an excellent MP and she has my support, as she has in her local constituency," he said.
Related