Europe's tallest active volcano erupted in deadly majesty on Thursday, Etna pushing out ash and lava, choking the Mediterranean sky above Sicily. Captured in these remarkable pictures, lightning bolts twine around the bellowing ash cloud, while a monstrous saucer of smoke blocks out the universe beyond.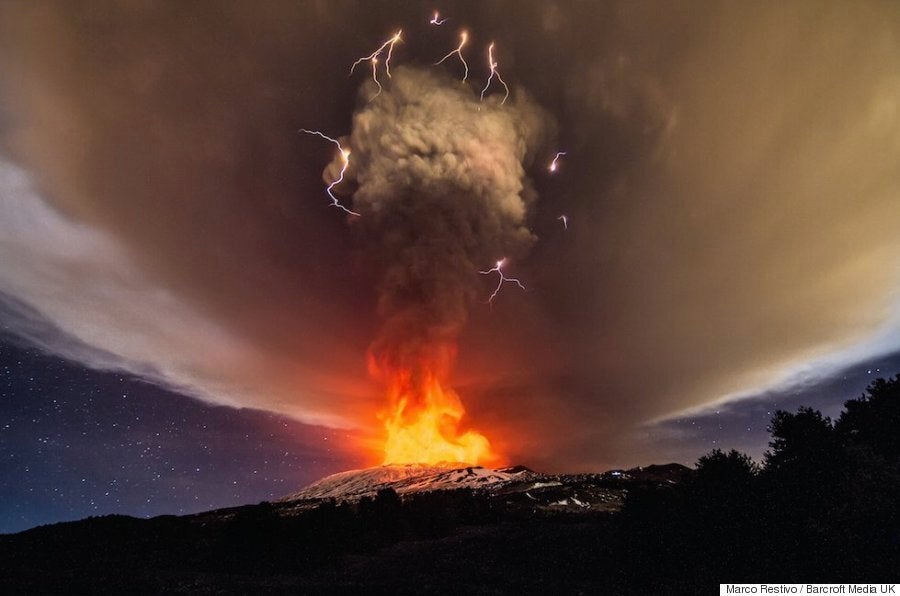 A view of a volcanic eruption at Mount Etna's Vorgaine crater on December 03, 2015 in Sicily, Italy
It has been two years since Etna last cleared her throat, this latest splutter predicted by volcanologists due to activity inside the Voragine crater in recent weeks. The volcano, which stands nearly 11,000-feet tall and boasts five craters, has a long, documented history, the ancient Romans writing about the natural behemoth, which has been active for several thousand years.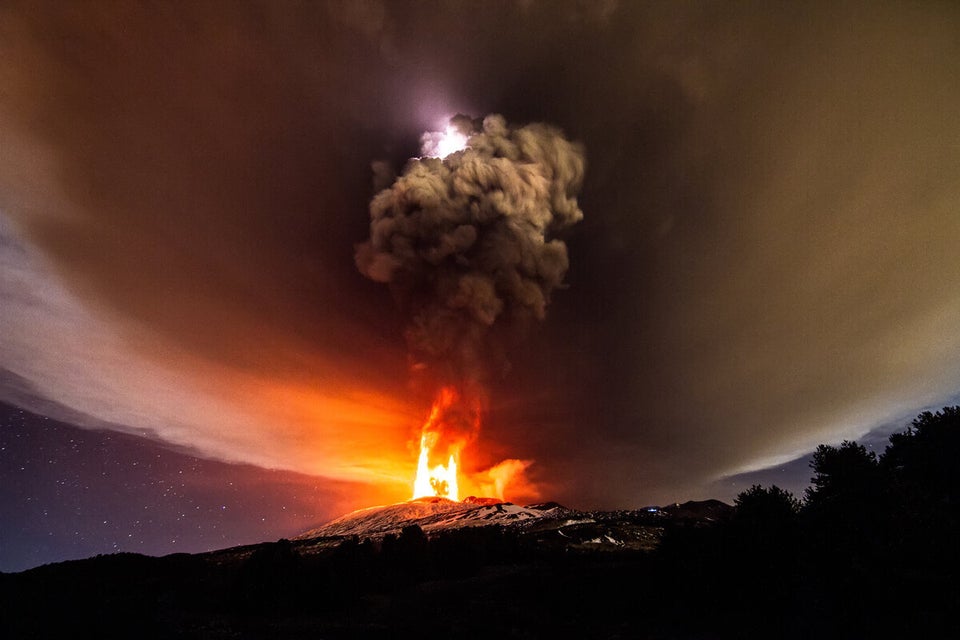 Mount Etna Erupts
Related