An emergency motion debated by the union's national executive council stated "British military interventions in Afghanistan, Iraq and Libya have left those countries in situations much worse than before the interventions".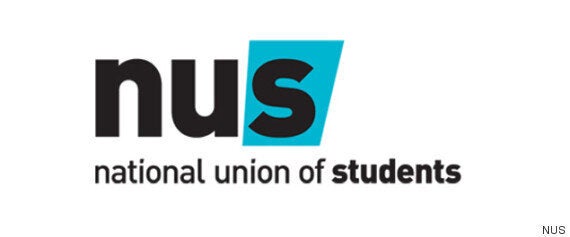 The NUS voted on an emergency motion
But now the organisation has been mercilessly mocked for its token gesture - with many pointing out the NUS's complete lack of influence in foreign policy decisions.
On Facebook, the decision was derided even further, with one commenter writing: "(Bombing) with what? Leftover trigger warnings? Jazz hands?"
Another asked: "Should Syria bomb the NUS?"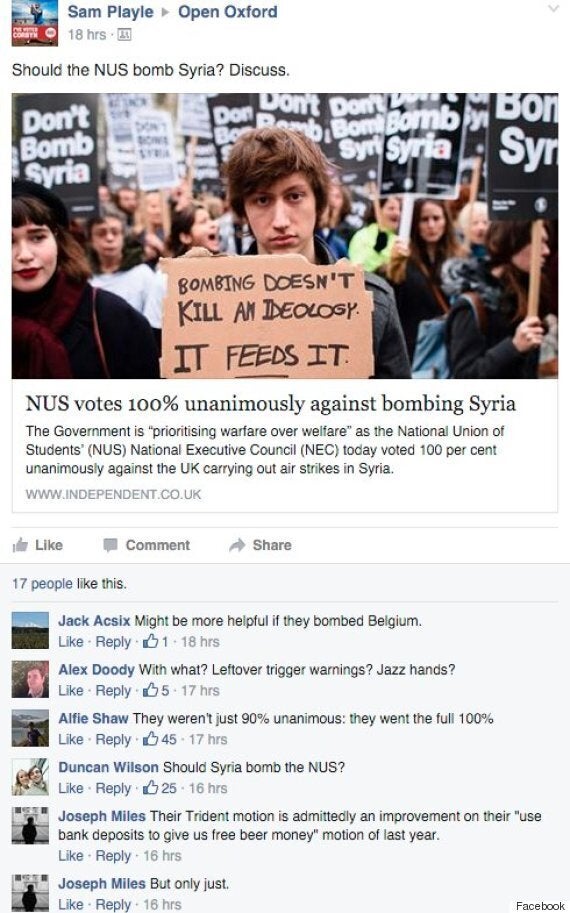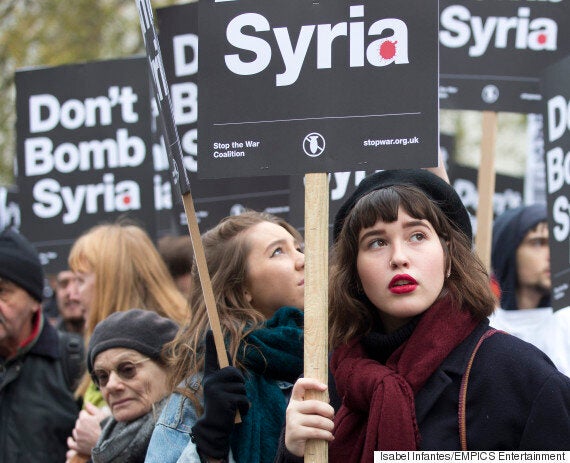 Anti-war protests have been popular with young students
Explaining the vote, NUS's International Students Officer, Mostafa Rajaai, said: "This is a vote in support of Syrian civilians and against murder and further destruction of an already embattled population.
"Despite the wide ranging political standpoints and opinions often found on our National Executive, this motion passed unanimously. This is a clear signal, that across campuses and colleges up and down the UK, the 7 million students we represent are not in favour of a misjudged and dangerous war.
"The student movement has a proud history of standing up against injustice, and on this occasion students are doing the same. We opened our meeting today with a minute silence, to remember the innocent victims of terror and state oppression around the world, from Paris to Lebanon, Mali to Turkey. We believe the lives of civilians in Syria to be valuable too.
"The Government has no clear plan for involving British armed forces in Syria, and we call upon MPs, who represent our millions of members nationwide, to listen to our call, and vote against military intervention."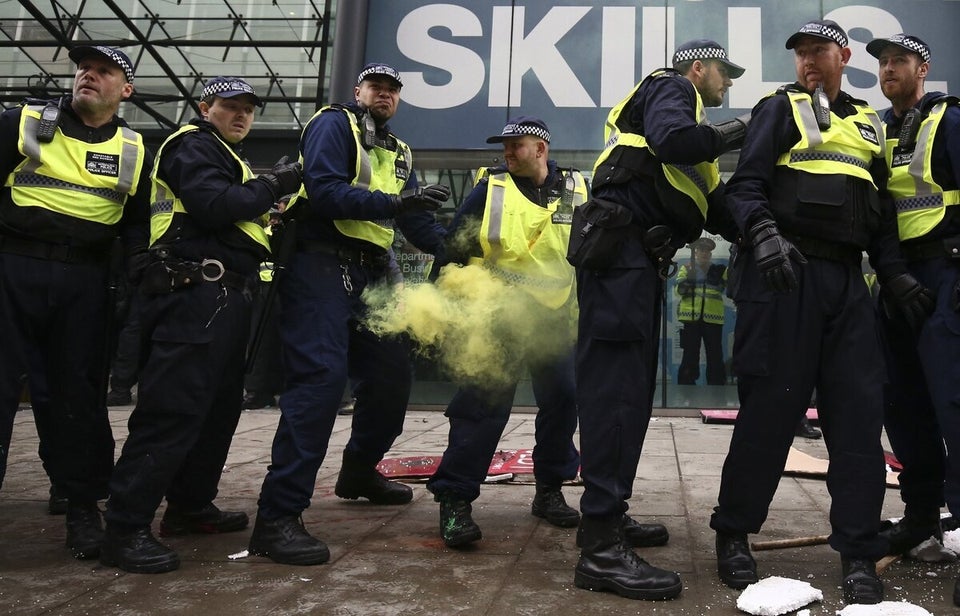 Students Demonstrate In Favour Of Free Education
Popular in the Community