Introducing, silk scarves made from photos of a vagina.
The out-there (or in-there, if you will) accessories are made by feminist artist Christen Clifford.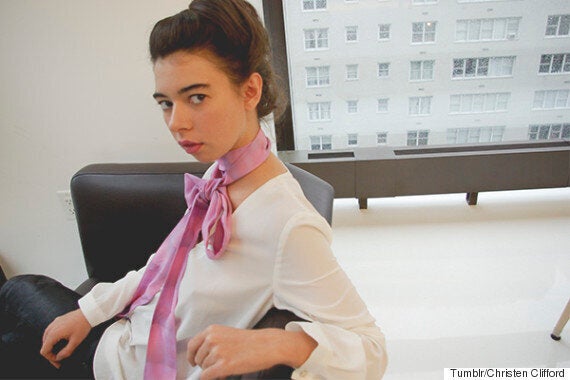 Clifford came up with the idea after live-streaming the inside of her vagina as part of an art exhibit in The Ace Hotel.
"Recently, somebody messaged me with a link to a vibrator that doubled as an internal camera. They thought it was a joke. I ordered one right away," she wrote on her website.
"When AUNTS invited me to The Ace Hotel residency, I live-streamed from inside my vagina. All these people watching the stream messaged things like, 'Show me your pussy!' I guess they didn't understand that's what they were seeing."
Artist Christen Clifford live-streaming the inside of her vagina
The photo on the screen shows Clifford's vaginal muscle, near her cervix, with some vaginal mucus.
"It looks like a leaf pattern to me," she wrote. "I love the colours, how the warm fluid turns to an almost cool blue."
Enamoured with the pretty pattern, and inspired by a love of silk, the artist decided to print the image onto fabric, rip it into strips and tie it around her neck.
And the vagina scarf was born.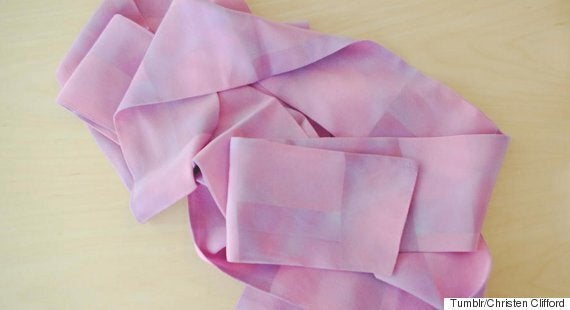 Clifford has affectionally named her creation the Pussy Bow.
"The Pussy Bow is known as a style of blouse with a large, loosely tied bow around the neck. The first women to enter the 'professional' realm adopted it as a feminine iteration of the tie," she wrote.
"So this is a REAL Pussy Bow. For me, it's just my pussy. And I'd love for you to wear it around your neck."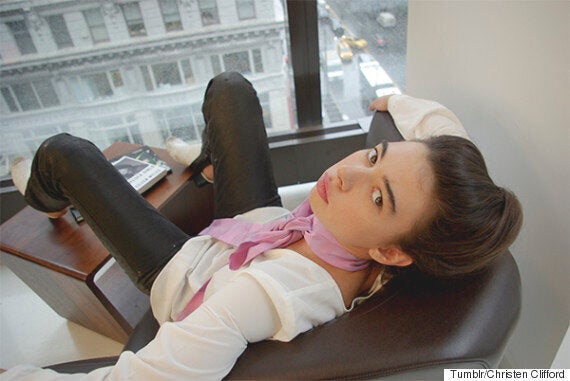 Each Pussy Bow is printed on 100% silk and hand sewn. Dimensions can vary slightly and the artist says she can make shorter and wider bows, or longer and thinner ones depending on the buyer's requirements.
You can purchase a Pussy Bow here. 10% of the profit made from each purchase will be donated to Planned Parenthood so you don't have to feel guilty about your vag spending.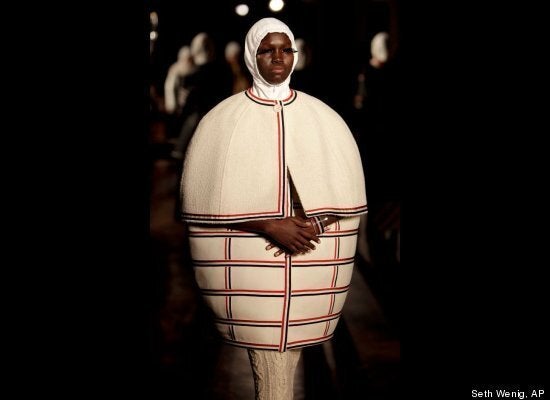 Wacky Fashion Week Style
Related