Labour MP Stella Creasy has been sent pictures of dead babies and "vile comments" online after voting for airstrikes on Syria in the House of Commons last night.
The MP for Walthamstow was sent pictures of mutilated children's bodies by at least two users and was told to "enjoy sleeping while the first child dies" after she confirmed she had voted in support of the bombings.
Her Wikipedia page was edited by critics, and one user said that pictures of dead children sent to Creasy were "Previews of murders u have ordered" [sic] while another tweeted: "Shame on you."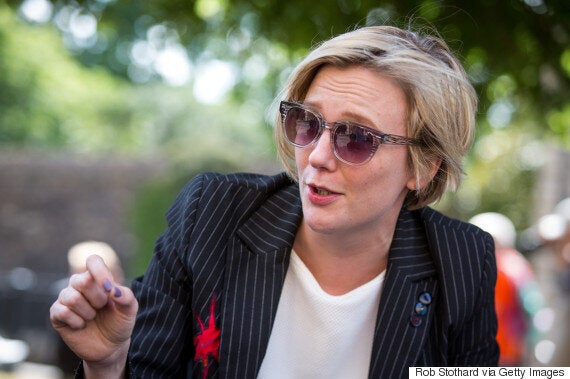 Creasy wrote on Twitter yesterday that she had to leave the house in the middle the Commons debate Syria yesterday after her staff received abusive phone calls.
The 38-year-old had previously been undecided and had consulted constituents to find out their views.
She said the vote was a "difficult choice" and that she had read every email from her constituents and decided how to vote based on the parliamentary debate.
Debate raged between Walthamstow residents who claimed that most people in the borough were against the strikes, while others applauded Creasy for not being "bullied" and voting with her conscience.
Creasy responded to the abuse with remarkable calm, replying to tweeters who were insulting her: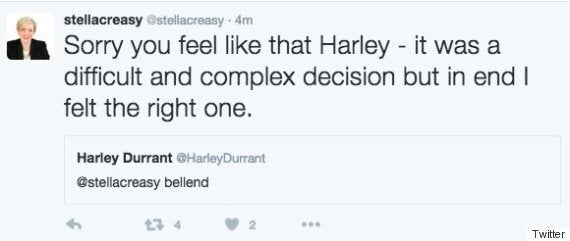 She had already tweeted before the debate that she was "getting on" with her job, using the hashtag #NoShitTakingMP, but the abuse intensified after the vote.
"Everyone knew you'd vote to rain death from the skies on the Syrian people," one commenter jibed, while another said she had "blood" on her hands.
Creasy's Wikipedia page was also edited with an addition made that called her a "warmonger":
Creasy replied by tweeting that she never edits her own Wikipedia page and wanted to state that the edit was "not description I accept."
After spending the evening talking to supporters and critics online, she signed off in the early hours on Thursday saying "Ok - it's 1.20pm and now the questions aren't even logical. Am out!"
Creasy is holding a meeting on Sunday for residents in her constituency to explain her decision and answer questions.
She said she hoped "offline will be more constructive" and that the event will be a "polite and respectful discussion".
Alongside abuse, Creasy received many positive messages of support from constituents and fans, with one saying "Very glad my MPs decision is dictated by her conscience, not a bullying mob" and another adding: "I disagree massively, but respect your decision in the face of so much bullshit here in Walthamstow."
Popular in the Community