Having celebrated its 30th anniversary this year, 'EastEnders' has been on top form over the last 12 months, leaving all other soaps in its wake.
As viewers, we've laughed, we've cried and we've gasped as the residents of Walford gave birth, came back from the dead, cross-dressed, won the lottery and suffered tragedy.
So, as we gear up for what is likely to be another explosive Christmas and New Year in Albert Sqaure, let's remind ourselves of just how ruddy brilliant 'EastEnders' was in 2015...
She was looking remarkable for someone who'd been dead since 2006.
It was Bobby, with the jewelry box, in the living room!
How he hasn't won any awards this year is beyond us.
10 months later, and we're still waiting to find out how Adam is.
Kate Moss, eat your heart out.
That's one complicated family tree.
Christine = Ruth Langsford?
Notably Peter Beale's torso.
We're still not over Emma Summerhayes' death, tbh.
Read our interview with Rakhee Thakrar, who plays Shabnam, here.
Read our interview with Danny-Boy Hatchard, who plays Lee, here.
We haven't seen a slap like that in Walford since Peggy Mitchell skipped town.
Even if you are hiding a secret brain tumour from your wife before you move to a different country.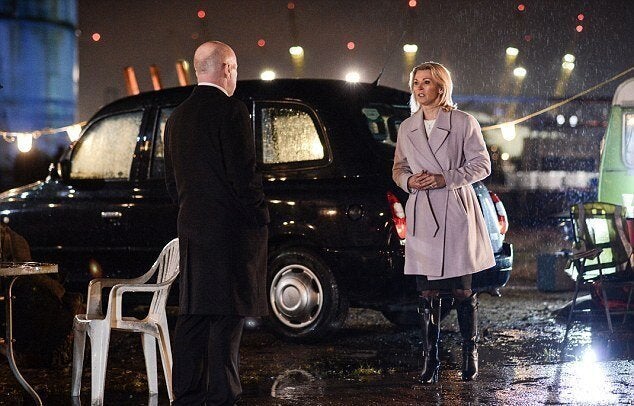 'EastEnders' Live Week: The Best Bits
Popular in the Community